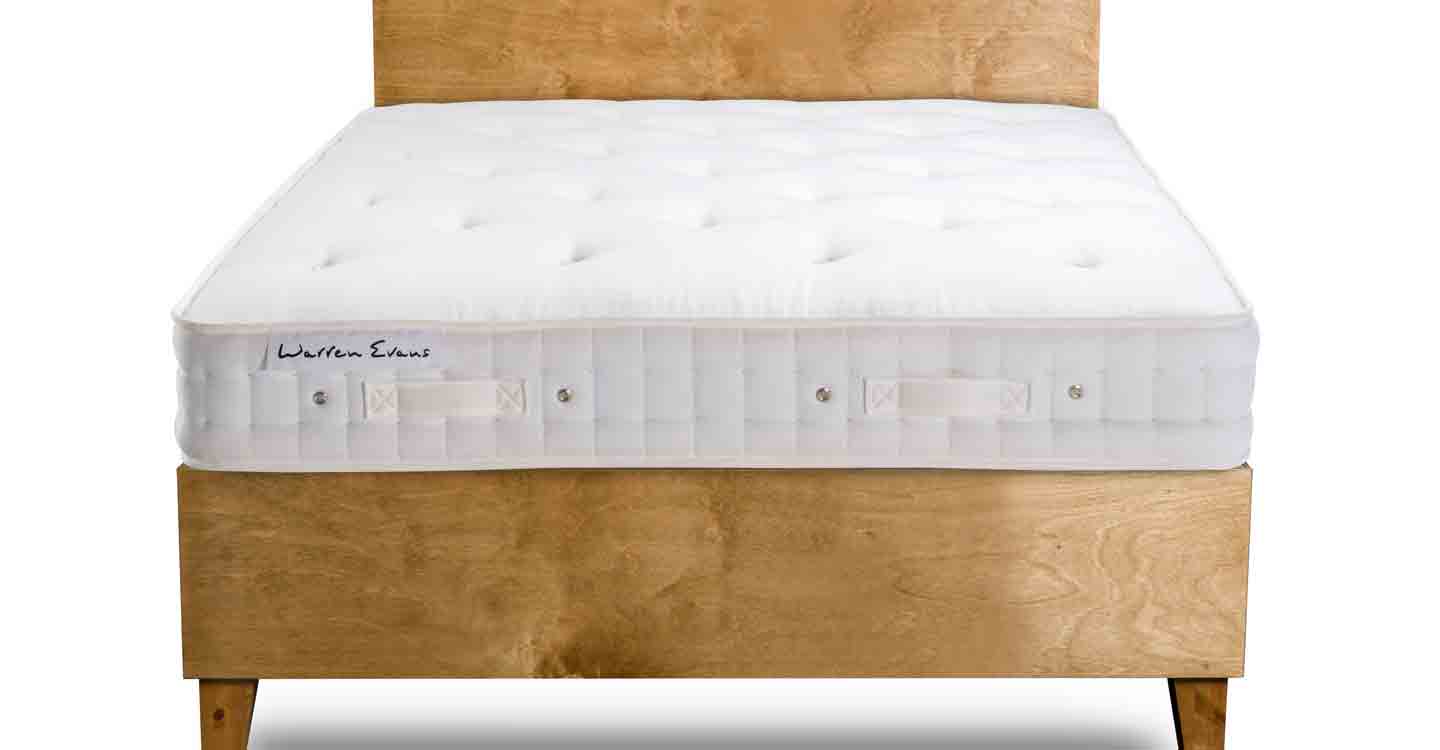 up to 40% sale starts saturday
Wonderful wool aides in a good night's sleep by naturally regulating our body temperature. Our wool range of mattresses are handmade with top quality traditional springs, generously stuffed full of wool, and cotton. They're finished with 100% natural covers. Naturally a better night's sleep and inflation beating prices.
A traditional top-of-the-range 2000 pocket spring mattress, this 100% natural mattress is filled with thick layers of wool and cotton around a core 2000 pocket spring unit that creates a responsive base of contoured support for your body.
It has a 100% Egyptian cotton cover with natural fire retardants and no nasties. Wool tufts and side hand stitching provide stability and we have also added 16 air vents for extra ventilation and 8 handles for easy handling.
As it's double-sided, flip it over occasionally for that new mattress feel — the fillers will relax and rebound, prolonging its life.
If you are looking for a mattress that will last for the next 10 years but you don't want to blow the budget, this is the one for you.
Zip&Link available in king size and larger.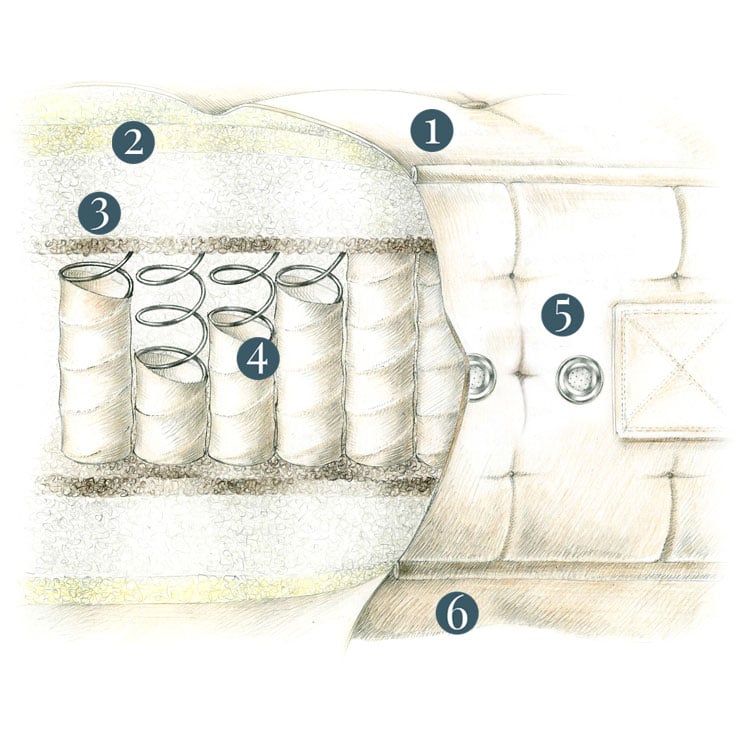 Natural 100% Egyptian cotton cover, no nasty FR chemicals
600 GSM 100% natural wool top comfort layers
2400 GSM 100% natural 50-50 wool and cotton blend base layers, plus a 60 GSM woven fabric support layer
A top-of-the-line 2000 individual pocket spring core support unit wrapped a duo eco pad
16 air vents (8 on a single) for temperature control; 8 handles on double mattresses (4 on a single) for easy maintenance
Double-sided and traditionally tufted for durability and lasting comfort, with 2 rows of side hand stitching for perfect shape retention and edge support
25cm deep
Guarantees
Our mattresses are all covered by guarantee.
After the 10 Week Free Trial, all our mattresses continue to be guaranteed against all defective workmanship and materials; bar natural aging; wear and tear; or external damage to the mattress.
Some settlement always happens within any mattress over time — minor indentations should be expected and are perfectly normal. You can help to balance this out by the regular turning and rotating of your mattress. This is why all our mattresses are double-sided. Flipping and rotating allows the fillers to relax, rebound, and remain resilient.
Some issues can easily be resolved by the helpful advice of our Customer Care Team, avoiding replacement or repair. For fastest response please send an email to [email protected] with a breif description of the issue as well as any supporting images to help them diagnose and resolve the issue remotely.

All Warren Evans mattresses are fully guaranteed against any fault caused by materials or workmanship as long as they are maintained as per our terms and conditions. See full terms here.
Guarantees on mattresses are void if you do not properly maintain the mattress. You must flip (like a pancake) and rotate (head to toe) your mattress after the first 2 weeks of use. After that flip the mattress seasonally, and rotate every 2 weeks (bar when you were flipping your mattress).
A 10 year guarantee on:
Organic 5000
Organic 6000

An 8 year guarantee on:
Natural 2000

A 7 year guarantee on:
Cotton 1000
Cotton 1500

A 5 year guarantee on:
Cotton 135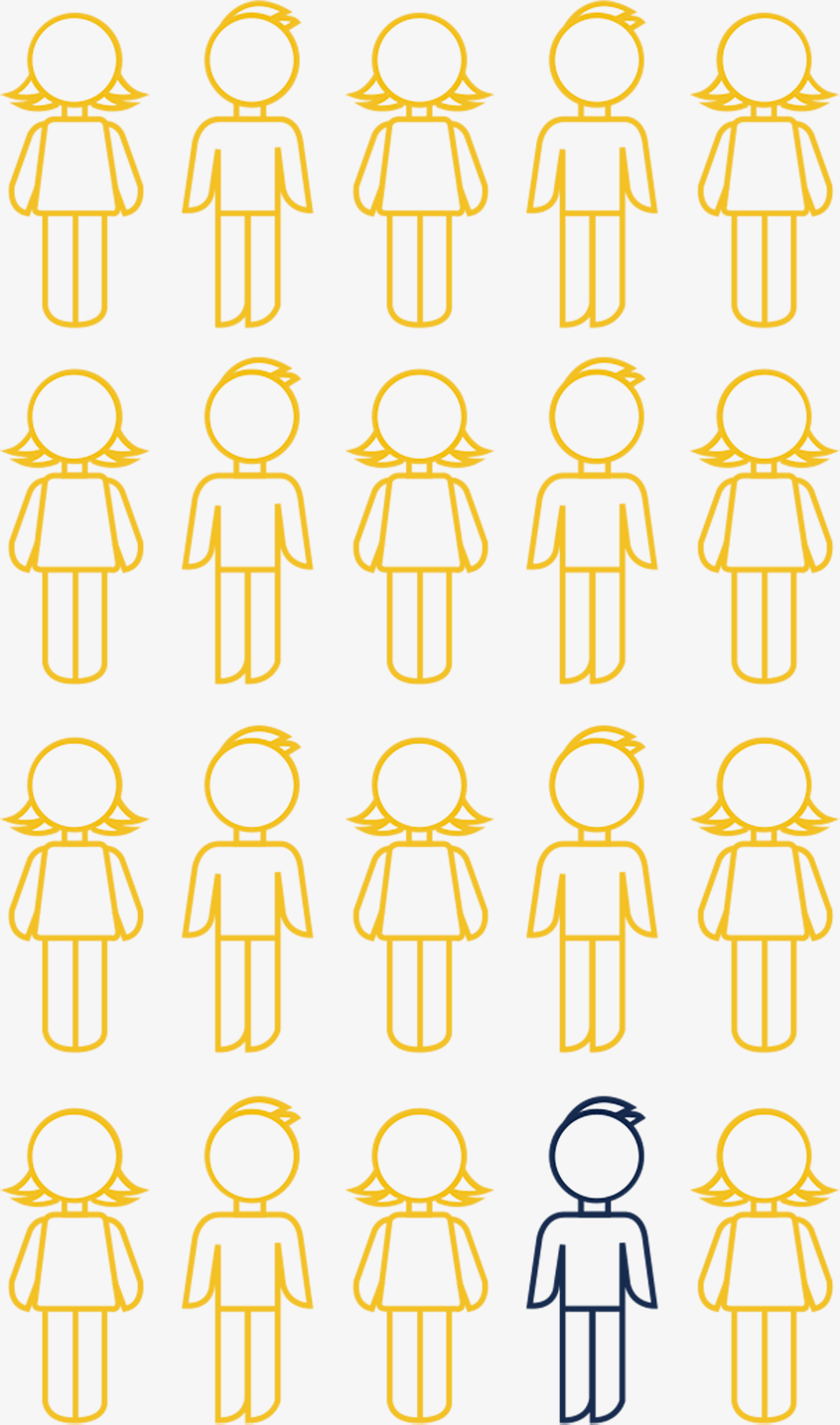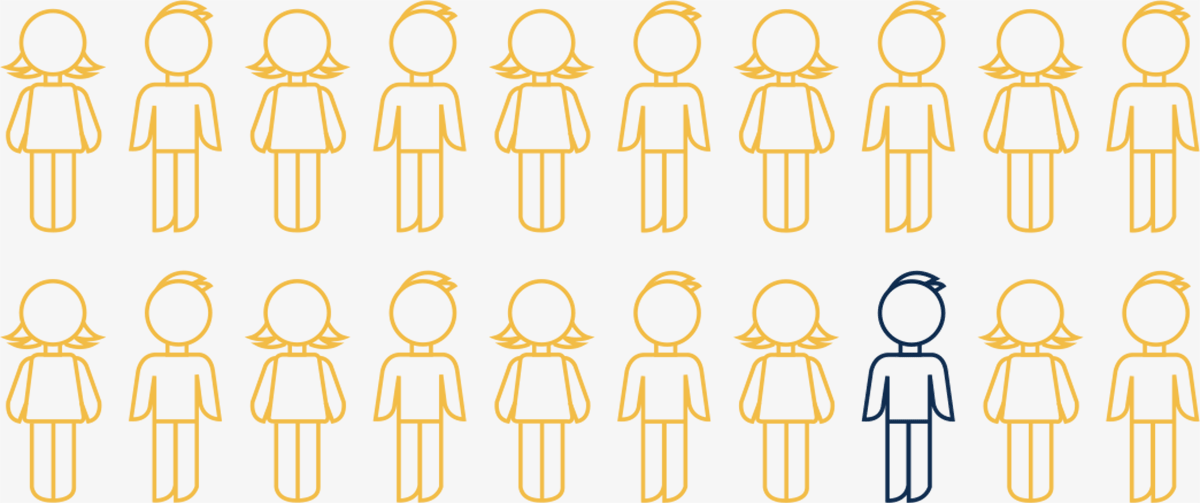 We're 96% sure that you'll love your new mattress!

What Our Customers Say
U Siddiqui from Teddington
Review originally posted on Google
The most amazing bed ever. We love the firmness of the bed, the smell of fresh sheep wool, and the amazing feel of the fabrics. Despite sitting on the edge kneeling for prolonged time, the bed keeps its firmness. We have tried other firms, but this one is just amazing!
Eliza Caird
Review originally posted on Google
Best mattresses in the biz. Medium/firm Natural 2000 one is my fave.
JG from Hertfordshire
Review originally posted on Google
We couldn't be happier. Our Camden traditional king size Space Saving bed and Natural 2000 mattress have been a delight and the most comfortable bed we have ever slept on. The Space Saving design is genius and works very well in our room – no more bruised shins. The customer service and delivery were 5 star and everyone was extremely helpful from start to finish to help us get the best solution to our needs. We will be coming back when we redecorate the spare room.
Rod C from Oxfordshire
Review originally posted on Google
Great carpentry skill on the bed design and making. Our 13 year old bed frame is still going strong. Recently purchased now a new mattress given its age -- easily to deal with and great online advice. Given we know the quality didn't even worry about not seeing the mattress! [...] Satisfied in 2009, satisfied in 2022!
J Reeves
Review originally posted on Google
Before buying a Warren Evans mattress I had tried a number of other mattresses. Some were poor (smelly, overly synthetic, uncomfortable), some were okay. The Warren Evans mattress was definitely better and better on my joints and back. This has been noticeable in the mornings. After some months, I decided to buy a second mattress from Warren Evans.
KS from Buckinghamshire
Review originally posted on Google
It's very simple. Warren Evans make the best beds and mattresses it is possible to buy, at extremely competitive prices, and they last forever. Warren is still there running the show, passionate as ever about the quality of materials, workmanship and design.
Jack Josephs
Review originally posted on Google
I don't usually write reviews but I would just like to say how happy I am with my recent purchase from your company. The mattress is comfier than I've ever felt before and the bed frame is absolutely outstanding.
Rachel M
Review originally posted on Google
I've been a customer for over 30 years. The bed frames last a lifetime. The gorgeous natural mattresses are so warm and comfortable, It feels good to know you're sleeping on all natural fibres. I love that they recycle old mattresses, too.
Fiona
Review originally posted on Google
This mattress is reassuringly solid and looks well-made and good value for money. We've been sleeping on ours for a couple of months now and find it supportive and comfortable. It's quite firm but well-padded. After being used to a flat foam mattress, we wondered if we would mind the dimpled effect on the sewn surface of this, but it hasn't been a problem at all. It feels pleasantly warm when you get into bed – I think that's the wool in it. I was having problems with temperature regulation with our old mattress – a combination of the menopause and the dense foam mattress meant I was continually too hot or too cold, and wasn't sleeping well. I really think the natural breathable materials make a difference, the mattress doesn't feel too hot or clammy, even during the heatwave, and I am now sleeping more soundly. The mattress seems to have a faint smell of lanoline, but personally I don't mind that as it is a consequence of the natural wool wadding and is infinitely preferable to the chemical smell you can get with a new foam mattress.
Zoe
Review originally posted on Google
Mattress is very comfortable and supportive. Looks great, and the lack of chemical fire retardants is very welcome too.
Zanna
Review originally posted on Google
Bright light comfortable supportive airy – like sleeping on a cloud – perfect!
Debbie G
Review originally posted on Google
We have been really happy with the mattress. Compared to our old silent night one, it feels really supportive and is so comfortable. My husband and I don't often agree on the comfort of a mattress. But we have both agreed that this mattress is super comfortable!
Joe C
Review originally posted on Google
A really good and high quality feeling matress. My fiance´ and I have had absolutely great sleep and love the finish, we'll definitely be recommending this to all of our friends.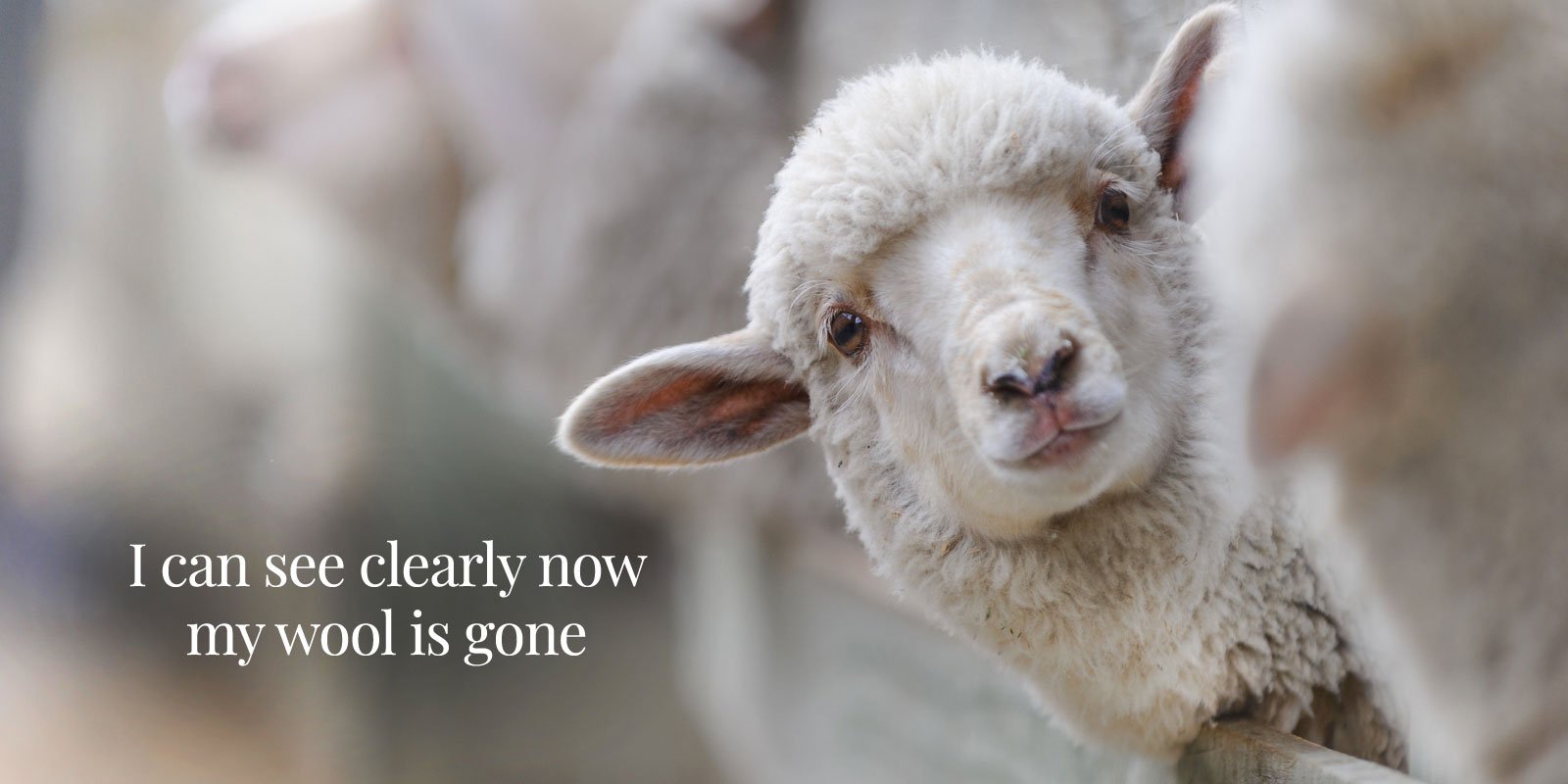 Observer Ethical Awards Presented by Lucy Siegle & Colin Firth
David Attenborough Lifetime achievement award
Warren Evans Best ethical retailer
9,000+ Trustpilot reviews
Google rated 4.9 out of 5
"Excellent beds & mattresses, service and delivery."
"All the staff were most helpful and the quality of the beds is excellent."
"Wonderful customer service to help us find the right bed for our mattress."
...a perfect sleep for everyone
Enter your email address to get updates