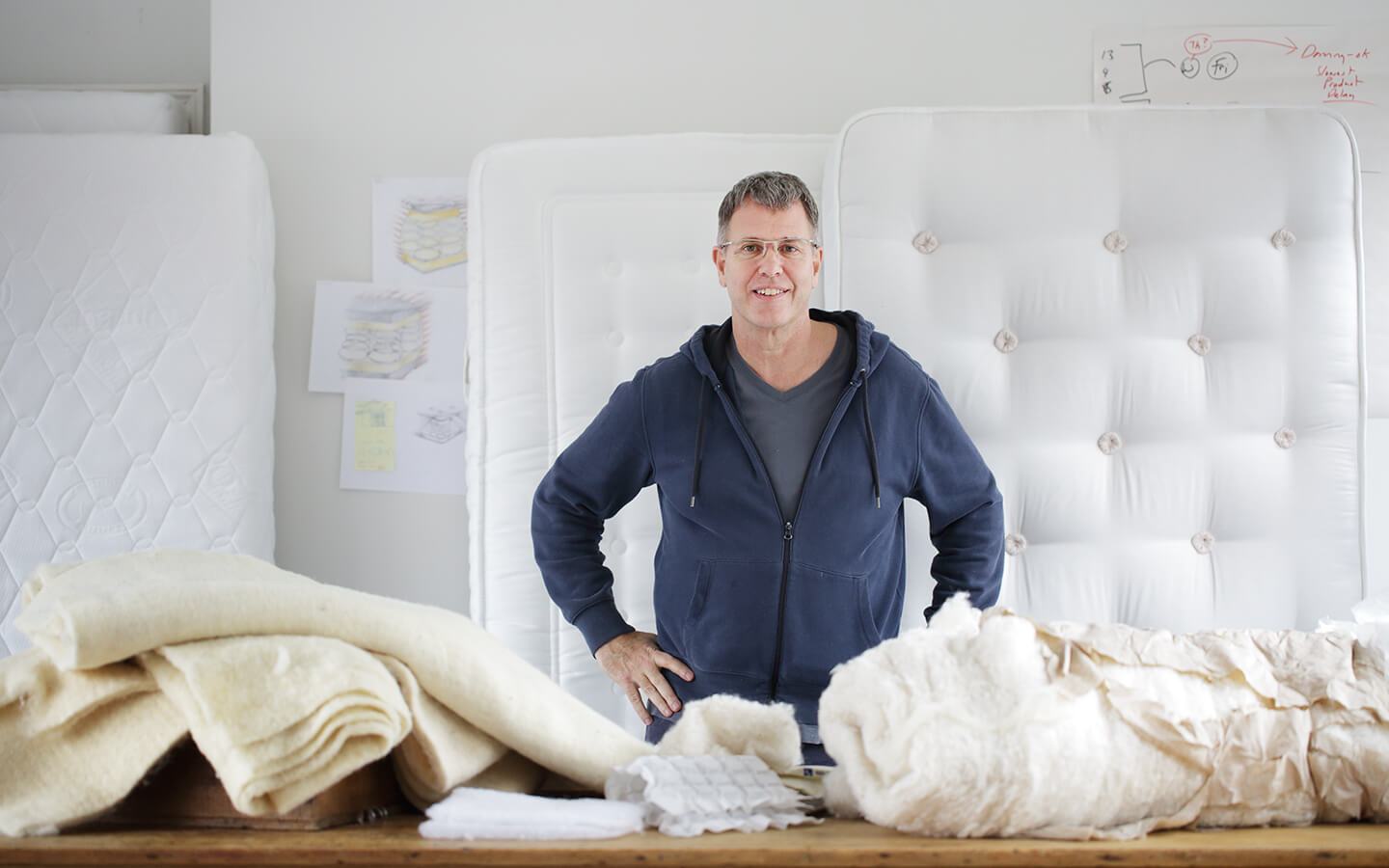 About US
1978 The beginning

Warren starts making beds at the age of 17. He borrows a couple of hundred pounds from his sister to start a handcrafted bed business, selling from his Clerkenwell workshop and advertising through a one line classified in Time Out.

1985 The first showroom

Warren's beds have become so popular he opens the first official showroom in the railway arches in Camden to cope with the demand. He opens with a range of four beds that are handmade in his new workshop next door, which is managed by his father.

2006 Let's get ethical

Warren's business keeps thriving, so he decides to give others in need. Warren Evans launches the "Big Bed Campaign" initiative in partnership with The Big Issue magazine to provide free beds and mattresses to re-housed vendors in the capital.

2007 A new workshop

Warren Evans's new workshop opens in Walthamstow. It not only significantly increases capacity, but the equipment reduces waste and helps the company become increasingly energy efficient. The new bio-mass burner uses offcuts of wood and sawdust from the workshop as fuel to heat the building, also saving wood waste from landfill. In the same year, Warren Evans becomes the first British bed-makers to be certified by the FSC®.

2008 Winning some awards

The company is awarded the prestigious Business Commitment to the Environment (BCE) Environmental Leadership Award in recognition of its ongoing commitment to environmental excellence and its pioneering new Walthamstow workshop. Warren Evans is also named a Sunday Times Best Green Company and receives an Observer Ethical Retailer Award.

2010 - 2012 Some more awards

During the last few years, the company has won the Sunday Times Best Green Company Award three times in a row, Green Business of the Year at the Growing Business Award in 2009, a Mayor of London Green 500 Platinum Award in 2010, and a Green Apple Environment Award. 2013 brings its third Observer Ethical Business Award in the Retailer category. Also, Warren Evans 5-year FSC certificate is renewed after a rigorous assessment audit and it wins the Enterprise Enfield Green Business Award.

2013 New machines

New eco-friendly machines are installed in the Walthamstow workshop, which enable Warren Evans to launch a new range of beds and furniture.

2019 Warren Evans goes all natural

Warren Evans launches an all-natural range of mattresses in a renewed commitment to protecting the environment and sustainability, implementing the use of natural fire retardants and water-based paints. With its natural 100% Egyptian cover and its 100% natural lamb's wool base layer, the Organic 6000 mattress becomes the company's best-seller.

2020 Online business

Warren Evans demonstrates once again its versatility and adaptability by launching revolutionary new video chats offering that offers customers a Covid safe virtual tours to experience products before buying them while further reducing their carbon footprint.

2021 Warren Evans reclaims the bedroom

Introducing its timeless and fully customisable space saving beds and ottomans, Warren Evans makes decluttering and reclaiming your bedroom easier.
...a perfect sleep for everyone
Always buy good shoes and a good bed,
If you're not in one – you're in the other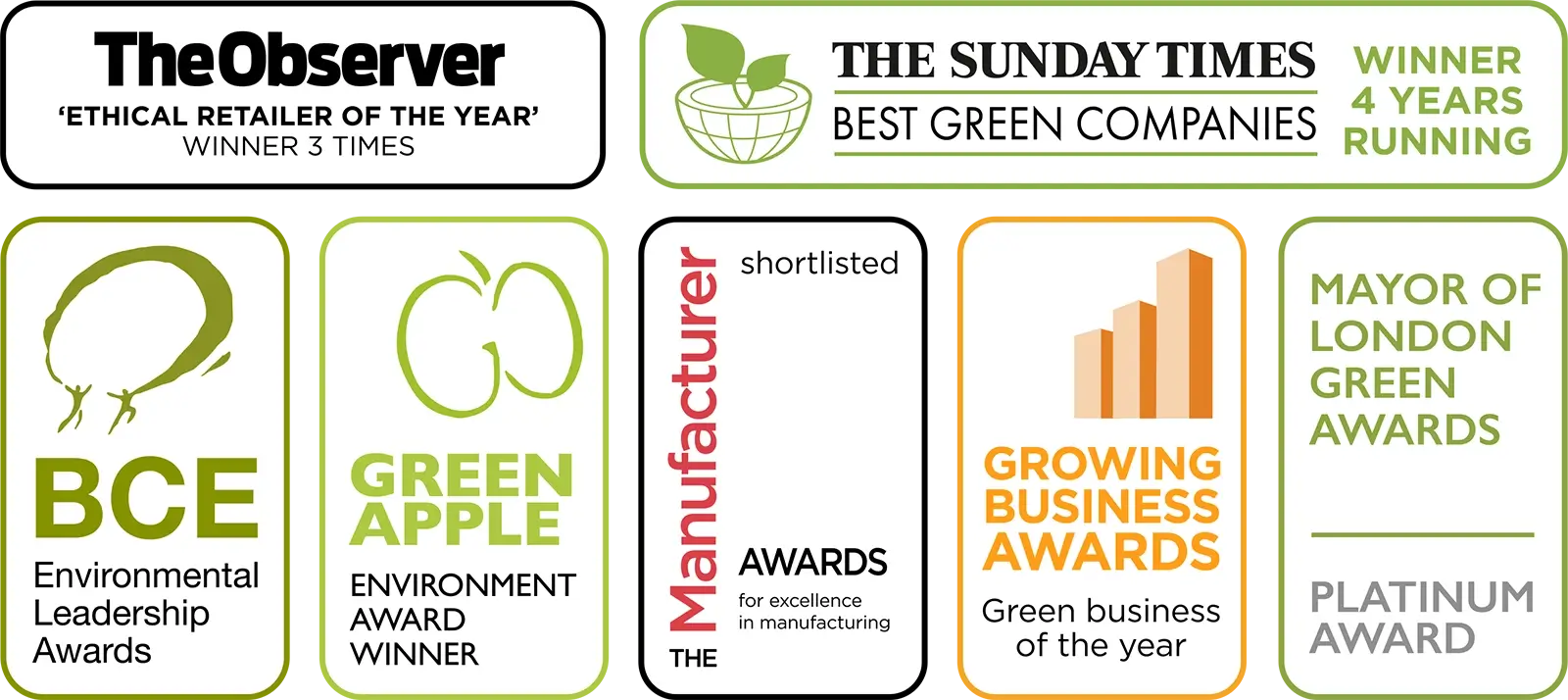 Observer Ethical Awards Presented by Lucy Siegle & Colin Firth
David Attenborough Lifetime achievement award
Warren Evans Best ethical retailer
9,068 Trustpilot reviews
Google rated 4.9 out of 5
"Excellent beds & mattresses, service and delivery."
"All the staff were most helpful and the quality of the beds is excellent."
"Wonderful customer service to help us find the right bed for our mattress."
...a perfect sleep for everyone
Enter your email address to get updates