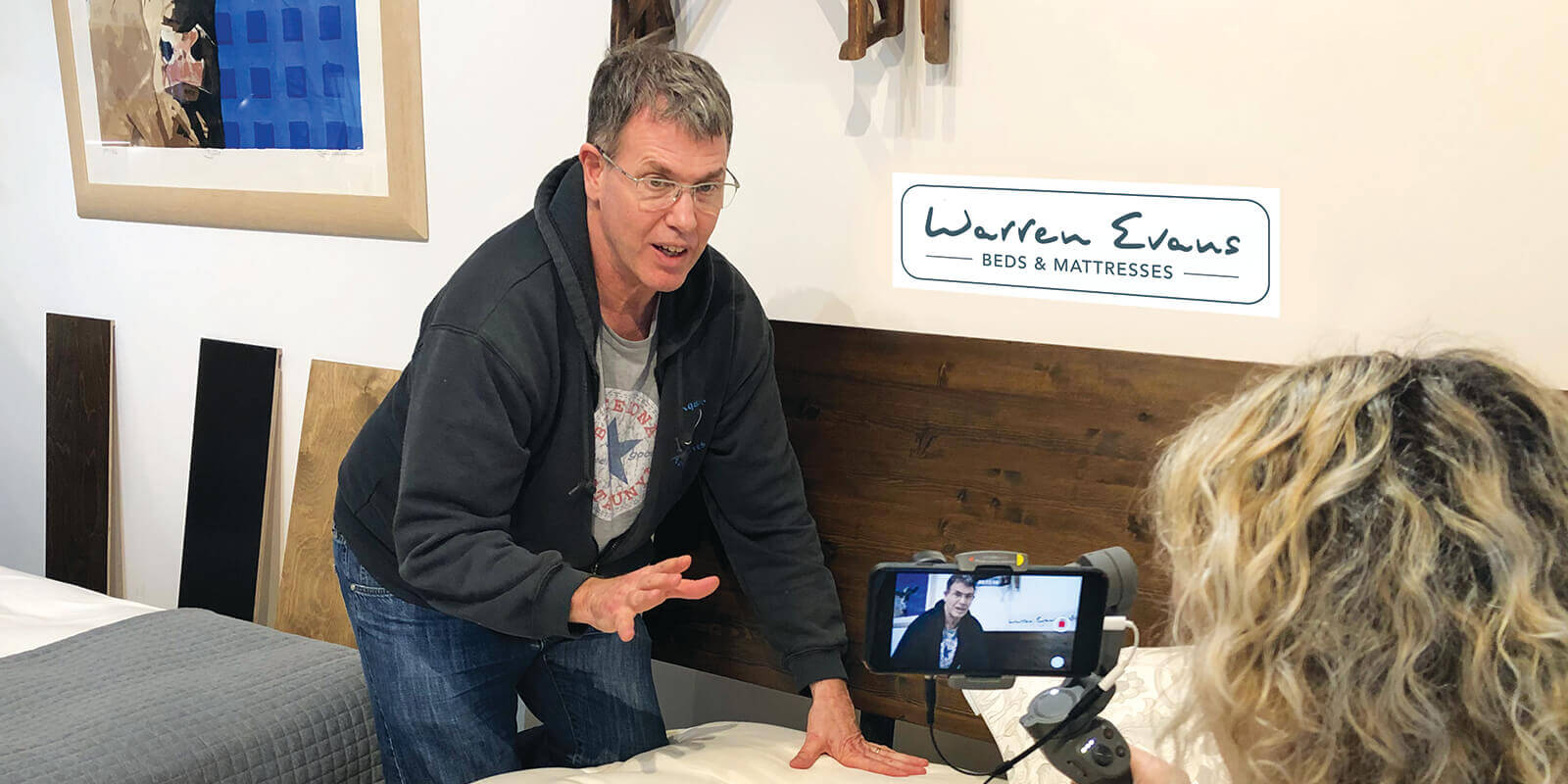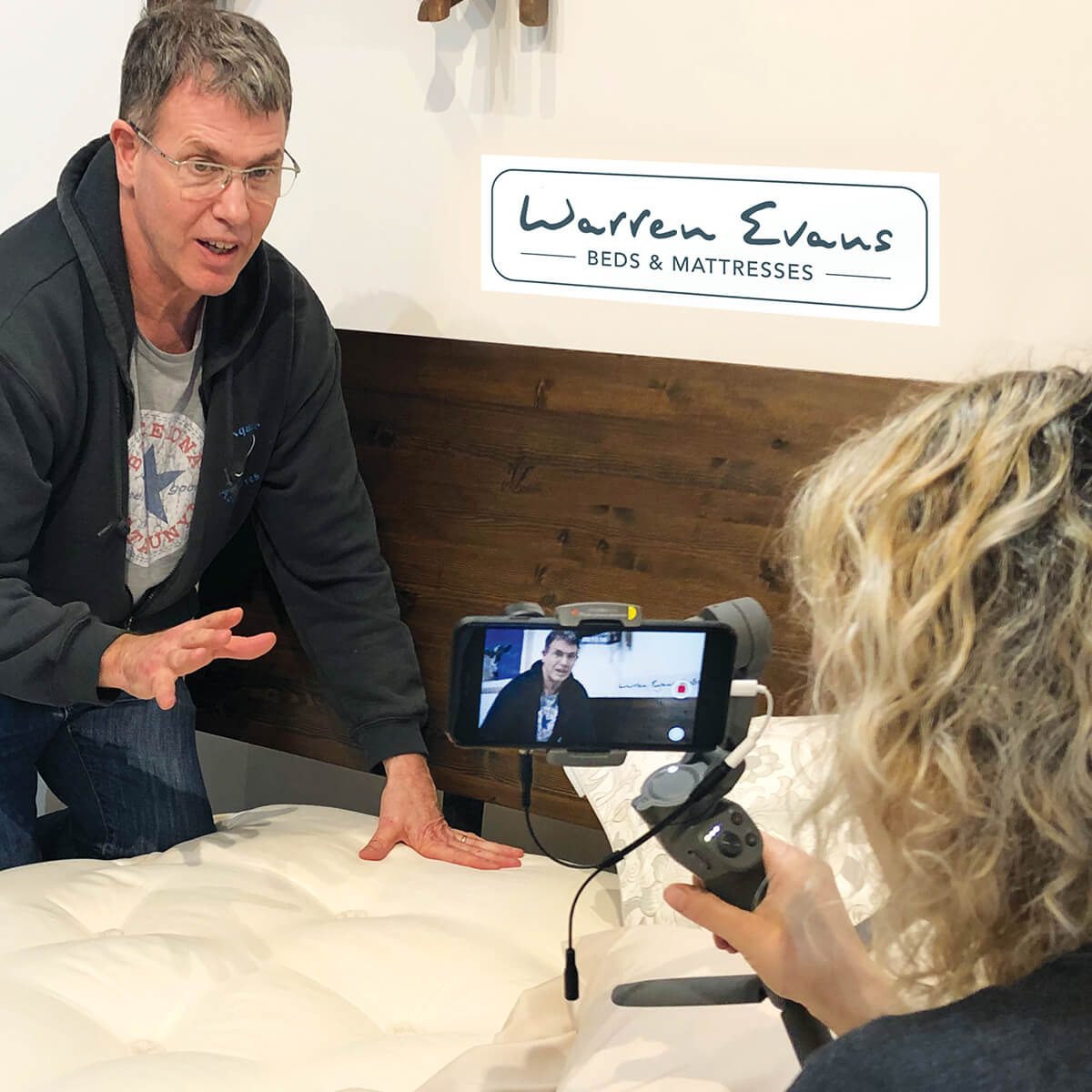 Visit our showroom via one-to-one video shopping
Book a video call, and Warren or one of our expert team members will show you around the shop so you can see our full product range and get your questions answered, showing you up close the products you're interested in.
You can use one way or two way video; two-way video is helpful for us to see your home in regard to access issues, for example: 'will the bed suit my room?' or 'will it fit up my stairs?'
Please request your place using this form
We have closed our showroom in order to protect our customers and staff, and to maintain the highest hygiene standards for our controlled manufacturing and deliveries.
We have implemented a procedure for our deliveries which is designed to minimise the risk of exposure whilst maintaining our usual high standards of customer service and etiquette.