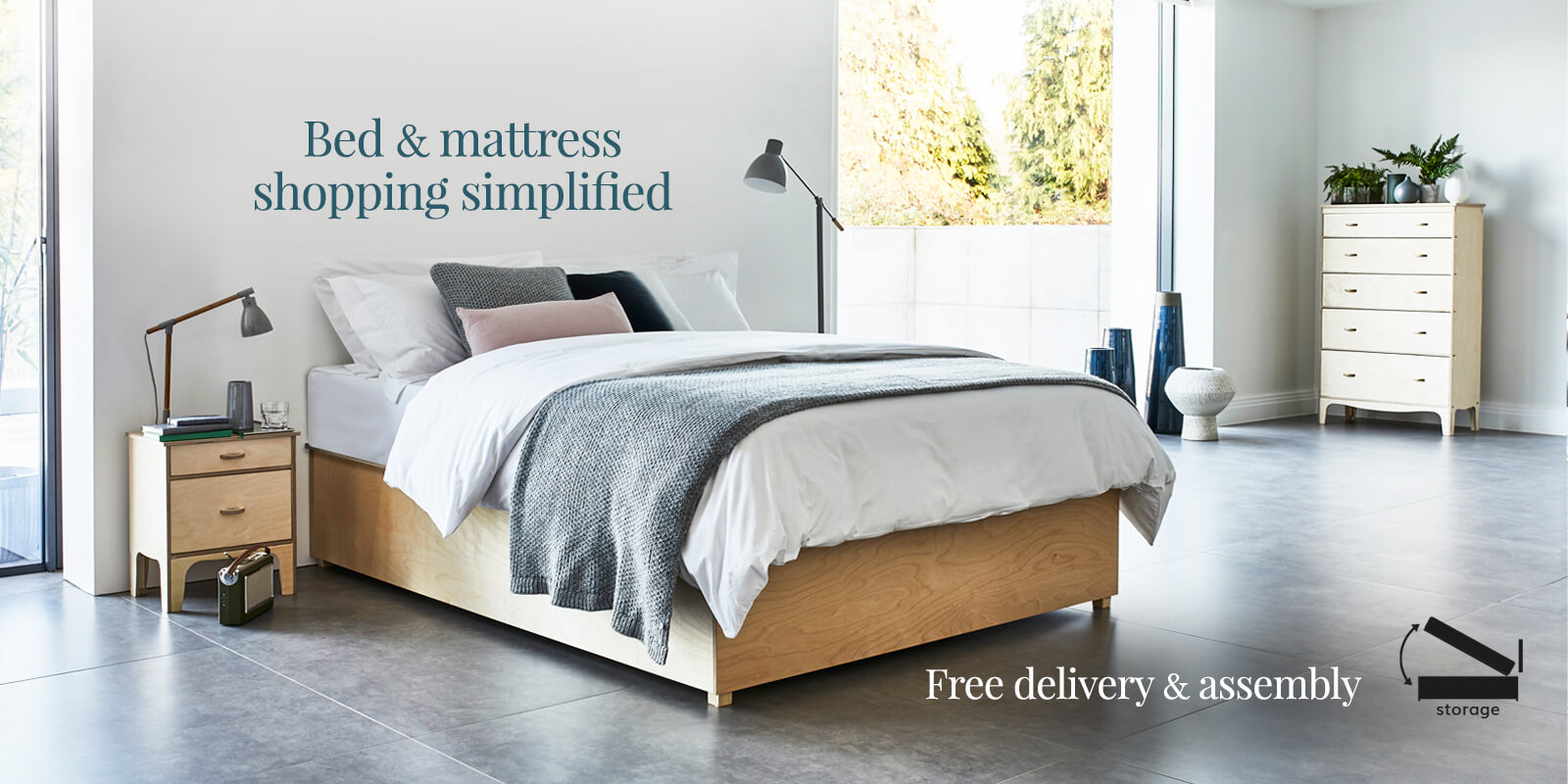 Please note: Considering the recent uncertain times, we want to reassure our customers at Warren Evans that we have added safety precautions to our delivery procedures to protect both yourself and our team. We are now once again able to deliver and assemble into the room you choose. This may change (having restricted deliveries to hallways for example) if it is deemed to be unsafe to do more at any time. We also offer recycling service.
Please read all of these terms and conditions.
By visiting our site and/or making a purchase from us, you engage in our 'Service' and agree to be bound by the following terms and conditions ('Terms of Service', 'Terms'), including those additional terms and conditions and policies referenced herein and/or available by hyperlink. These Terms of Service apply to all users of the site without limitation. This means we can accept your order and make a legally enforceable agreement without further reference to you.
Application
1. These Terms and Conditions will apply to the purchase of the goods by you (the Customer or you). We are 3 IN A SACK LIMITED trading as WARREN EVANS, a company registered in England and Wales under number 09217395 whose registered office is at 107 Bell Street, London, NW1 6TL and whose trading address is PO BOX 75257, London, NW3 9XX with email address [email protected]; telephone number 020 3927 7777; (the Supplier or us or we).
2. These are the terms on which we sell all Goods to you. By ordering any of the Goods or services you agree to be bound by these Terms and Conditions. You can only purchase the Goods from the Website if you are eligible to enter a contract and are at least 18 years old.
Interpretation
3. Consumer means an individual acting for purposes which are wholly or mainly outside their trade, business, craft or profession.
4. Contract means the legally-binding agreement between you and us for the supply of the Goods.
5. Delivery Location means the Supplier's premises or other location where the Goods are to be supplied, as set out in the Order.
6. Durable Medium means paper or email, or any other medium that allows information to be addressed personally to the recipient, enables the recipient to store the information in a way accessible for future reference for a period that is long enough for the purposes of the information, and allows the unchanged reproduction of the information being stored.
7. Goods means the goods advertised on the Website that we supply to you of the number and description as set out in the Order.
8. Order means the Customer's Order for the Goods from the Supplier as submitted following the step-by-step process set out on the Website.
9. Privacy Policy means the terms which set out how we will deal with confidential and personal information received from you via the Website.
10. Website means our Website www.warrenevans.com on which the Goods are advertised.
Goods
11. The description of the Goods is as set out on the Website. Any description is for illustrative purposes only and there may be small discrepancies in the size and colour of the Goods supplied.
11a. All our goods are handmade to order. We have a tolerance of 1 inch -/+ on the width or length on all our Goods.
12. In the case of any Goods made to your special requirements, it is your responsibility to ensure that any information or specification you provide is accurate.
12a. Bespoke products with custom sizes are non-refundable.
13. All Goods which appear on the Website are subject to availability.
14. We can make changes to the Goods which are necessary to comply with any applicable law or safety requirement, as well as reserve the right to amend the Goods in the spirit of continous improvment.
Personal information
15. We retain and use all information strictly under the Privacy Policy.
16. We may contact you by using e-mail or other electronic communication methods and by pre-paid post if you expressly agree to this. You can opt-out at any time.
Price and Payment
17. The price of the Goods, any additional delivery charges and any other charges set out on the Website at the date of the Order, if for any reason they are incorrectly published, we have the right to cancel the order and refund the money.
18. Prices and charges include VAT at the rate applicable at the time of the Order.
19. You must pay in full by submitting your credit or debit card details at the point of placing your Order.
Discount Codes and Promotions
20. We reserve the right to refuse to apply any discount code at our discretion.
21. We will not apply more than one discount per order.
22. We will not apply expired discount codes or promotions.
23. We will not apply discount codes presented after Orders that have already been placed or Orders that have already been received by the customer.
24. Discount codes are not redeemable for cash or credit.
Basis of Sale
25. The description of the Goods in our website does not constitute a contractual offer to sell the Goods. When an Order has been submitted on the Website, we can reject it for any reason, although we will try to tell you the reason without delay.
26. The Order process is set out on the Website. Each step allows you to check and amend any errors before submitting the Order. It is your responsibility to check that you have used the ordering process correctly.
27. A Contract will be formed for the sale of Goods ordered only when you receive an email from us confirming the Order (Order Confirmation). You must ensure that the Order Confirmation is complete and accurate and inform us immediately of any errors. By placing an Order, you agree to us giving you confirmation of the Contract by means of an email with all information in it (i.e., the Order Confirmation). You will receive the Order Confirmation within a reasonable time but please let us know if you have not as soon as possible.
28. No variation of the Contract, whether about description of the Goods, Fees or otherwise, can be made after it has been entered into unless the variation is agreed by us in writing.
29. Changes to the Contract must be agreed by all parties and must be done in writing.
30. We intend that these Terms and Conditions apply only to a Contract entered by you as a Consumer
Delivery
Please note: Considering the recent uncertain times, we want to reassure our customers at Warren Evans, we have added safety precautions to our delivery procedures to protect both yourself and our team. This has caused us to make changes to our delivery system. We are now once again able to deliver and assemble again into the room of choice. We offer recycling service, but this maybe be subject to change.
31. Frames and mattresses are delivered by our own skilled team who will deliver and assemble your frame to your room of choice. You will receive an email before delivery with a 3-hour time window. On the day of delivery our drivers will call you within the hour before they arrive. Sometimes the delivery window, due to unforeseen circumstances, may need to be extended as on rare occasions the drivers may be delayed. In this instance, he drivers will call you when possible.
32. We currently do not deliver to addresses outside of England, Wales, and Lower Scotland. Feel free to enquire if you are outside these areas, as we may be able to help.
33. From time to time we may deliver the Goods in instalments. However, we reserve the right to not deliver individual parts of orders, but rather to wait to deliver the whole order at once. The same applies for collecting goods from your premises.
34. If you fail, through no fault of ours, to take delivery of the Goods at the Delivery Location on the agreed delivery date, this is considered a missed delivery, but we do not charge for this. We require 3 days0 notice to make changes to your delivery date and time. Any changes requested with less than 3 days' notice will be considered as a missed delivery.
35. Changes to the Order, Delivery Date, Delivery Time or Delivery Location made within less than 3 days of your Delivery Date as set out on the Order Confirmation may be considered a missed delivery, but we do not charge for this.
36. If you have a missed delivery, you can arrange a second delivery date. This is a Premium delivery and is charged at 15% of the cost of the products you have purchased. If your second delivery is successful (and of course you may change the delivery date, providing you give us 3 days' notice) the 15% premium delivery charge will be waived.
37. However, if you miss the second delivery without giving us 3 days' notice of any changes, we will deduct the 15% premium delivery charge plus any premium non-refundable delivery fees from any refunds.
38. The Goods will become your responsibility upon completion of delivery. You must examine the Goods as they are delivered into your room(s) of choice and notify us before the drivers leave if they appear to have been damaged in transport or the hygiene seals have been broken by calling 020 3927 7777. Any damage must be recorded on the Proof of Delivery documentation. You must contact our customer services at the time of delivery to flag any issues or discrepancies in your order.
39. All mattresses are hygienically wrapped in recycled plastic bags and our drivers will unwrap our mattresses for you and remove the packaging. If you open a mattress yourself, please open carefully from one end only, as you may be able to reuse the same bag in case of returning the item as part of our trial to reduce our carbon footprint.
40. We are not responsible for any damage caused to your property during or after delivery of our products. Our delivery drivers will take precautions and reasonable care during the delivery, they enter your property at your own risk and liability, and we cannot be held responsible for what happens in your home. However, please do ensure there is adequate access for your goods and that the path is clear for the delivery team to carry out their work safely. We recommend covering any carpets, floors, or walls, and removing any hanging pictures or other fragile items. If the product is ripped or otherwise damaged (for example, catching on a nail and tearing) you are liable.
41. We are not responsible financially or otherwise for any losses incurred because of a delayed delivery or collection, or any consequences incurred from faulty goods or products.
42. We are not responsible for any costs incurred should you wish to return, via courier or any other means, any items back to us. We will not be responsible for any damage whilst in transit if not delivered by ourselves.
43. At times we may use different distributors. We reserve the right to use a different distributor and to change the terms and particulars of our delivery services and any of these terms of trade without notice.
40 Night Free Trial
44. The 40 Night Free Trial allows you to try your mattress at home for a period of 40 nights and, if it is not suitable, we will collect it for free. You may exchange the mattress for a different mattress from us or opt for a full refund. When customers need to change their mattress, they also need time in which to arrange the free collection, exchange, or replacement mattress. For this reason, to create simplicity and convenience, you have 40 nights to contact us in case you would like to exchange or return your mattress. Please see below for more information. More than one mattress per home can be tested within the home trial and free return period. Please refer to our 'If you are buying more than one mattress' section below for the terms.
44a. This excludes bespoke/custom items which are not returnable or refundable.
45. Our mattresses are hygienically sealed in a bag. If the sealed bag is opened, they no longer can be considered new. They may be unwrapped for the 40 Night Free Trial so that you sleep on them. This maintains hygiene and keeps the mattress in the best possible condition, so that we can find a new home for it (by charity donation, for example). We much prefer this to recycling a brand-new item.
46. If you would like to return your mattress for a full refund within the first days of the 40 Night Free Trial, please inform us in writing/email. We will contact you to advise of the next steps in the process.
47. To return any mattress under the 40 Night Free Trial, or any unopened or faulty mattress, please see returns section for terms and conditions. We will collect all mattresses at the same time.
48. We will reimburse all payments received for accepted returns, except for supplementary delivery surcharges (Premium Deliveries) or fees you incurred as per our terms.
49. On some occasions we reserve the right not to collect or accept physical returns of any or all the items that we have supplied to you. We may decide to refund your money in full for these products. You will then own the product, and you can do with it what you will.
50. Refunds will be made using the same means of payment as you used for the initial transaction, unless you have expressly agreed otherwise. In any event, you will not incur any fees because of the reimbursement. The only exception to this being services rendered such as a mattress disposal or Premium Delivery fee, such instances will not be refunded.
51. Goods covered by the 40 Night Free Trial will be collected using our standard delivery arrangements. Collection must be arranged within the 40 nights from the date you informed us about the cancellation. If you would like collection to take place using any of our Premium Delivery methods, you will be liable to pay additional fees as per our delivery price schedule, regardless of the method used for the original delivery.
52. If you have received Goods in connection with the Contract which are faulty, we will decide to replace them like for like at no cost to you. If you do not notify us within 14 days of delivery that your products are faulty, the damage will be assumed as wear and tear, and claim deemed invalid.
53. If exchanging any mattress, and the new mattress costs more, you are responsible for the difference in cost between the mattresses unless the amount is of equal value.
54. If exchanging the mattress, the new mattress won't be covered by the 40 Night Free Trial.
55. If returning the mattress, you are eligible for a full refund, excluding any other charges you may have incurred in addition to the initial order (including Premium Delivery charges, rebooking fees, and additional mattress bag fees £14) as per our Terms.
56. We will collect or exchange the mattresses using our delivery service. If you use our premium delivery, you are responsible for any excess cost, regardless of the method used to deliver the mattress initially.
57. The 40 Night Free Trial is offered at our discretion, and we reserve the right to refuse to honour it without prior notice under any circumstances as we see fit, including, and without limitation to:
57a. Where you are associated with a mattress manufacturer or brand.
57b. Where there is evidence that the mattress is damaged beyond what is reasonably expected from normal use (e.g.: stained, ripped, torn) or which indicates that the mattress has sustained damage due to negligence, wilful damage, or neglect.
57c. Where we suspect any dishonesty, misrepresentation or misconduct on your part.
Buying more than one mattress with our 40 Night Free Trial
58. For hygiene reasons, we can't resell a mattress once it's been opened and/or slept on. It is common now to order more than one product at a time to try them out to see what the best fit is, but we can't allow you to trial more than one mattress at a time. Our products are handmade to order and to send them straight to the recyclers because we can't resell them. It isn't good for the environment and it just isn't ethical either. However, it is better for the environment to deliver more than one mattress at once, so we have a system that allows you to trial one mattress at a time when you have ordered more than one.
59. If you order more than one mattress from us, the following procedure enables you to test all your mattresses within 40 nights. Your 40 nights multi mattress trial period is only valid under the following conditions:
59a. That you specifically instruct the drivers to only unwrap the nominated mattress that you will trial first. This nominated mattress was pre-selected and agreed by you during checkout.
59b. If you have opened all of the mattresses or any remaining mattresses before notifying us (though my account or by email) of your decision to keep or reject the current nominated mattress on trial.
59c. Please do not proceed to open the next mattress without our written confirmation regarding which mattress is nominated for trial next.
59d. If you or we do not choose to nominate any further mattresses for opening, you can continue to trial the current nominated mattress you are sleeping on until 40 nights from the date it was delivered. We want you to be sure that the mattress you are currently trialling is suitable before you tell us whether you want to keep it or have it collected for a refund. Please inform us of this decision in writing/email.
59e. If you or we do not nominate any further mattresses for trial, the 40 Night Free Trial on your current nominated mattress will continue (starting from the delivery date). Please take your time and let us know if you want to keep it or arrange a free collection.
59f. If you have informed us that you want to have the mattress/es collected, you must do so within 40 nights from the purchase date.
59g. We will then collect any unopened mattresses that are still hygienically sealed and any other nominated or faulty mattresses that you have tested and are returning. Once we have received them, assessed their condition, and agreed that all terms of the contract have been followed, we will inform you of the amount to be refunded.
59h. This procedure repeats until you have trialled all your mattress or 40 nights have passed since your delivery date – whichever comes first.
59i. If you return a mattress to us that has been opened not in line with our terms (therefore not in its original sealed condition), it is not covered by the trial and you will be liable for collection and re-delivery or recycling charges, which will be deducted from your refund.
59j. We reserve the right to terminate the trial at any stage.
Recycling
60. There are some limitations to our recycling service:
60a. We do not require you to prepare the old mattress for recycling and it will be collected from your room of choice.
60b. If the mattress is heavily soiled, wet or drivers believe that there are signs of infestation or is unsafe in any way to touch or handle, it is entirely at their discretion to decide whether to take the mattress. This restriction also applies to any products you have bought from us that we are collecting. It is entirely at the drivers' discretion to decide if they will take the product.
60c. Frames need to be disassembled before our arrival. This is non negotaible. Our team will take the component parts from your room of choice and wrap them as needed.
60d. We recycle products on a like for like basis (size and quantity). E.g: 1 double frame is recycled for every double frame delivered.
60e. We do not accept any additional items.
Conformity and Guarantees
61. Upon delivery, the Goods will:
61a. be reasonably fit for any particular purpose for which you buy the Goods and be fit for any purpose held out by us or set out in the Contract; and
61b. conforms to their description.
62c. there is a standard +/- 1inch tolerance on all measurements
62. Our Goods are covered by a Workmanship and Materials Guarantee. This guarantee will take effect at the time the Goods are delivered and will not reduce your legal rights. Our Goods are covered for the following durations:
62a. Frames are covered for sixteen (16) years. Ottomans lifting mechanisms carry a restricted (3) year guarantee.
62b. Cotton 135 is covered for five (5) years.
62c. Cotton 1000 and Cotton 1500 are covered for seven (7) years.
62d. Natural 2000 is covered for eight (8) years.
62e. Organic 5000 and Organic 6000 are covered for ten (10) years.
63. Our Mattress and Frame Guarantees do not cover damage resulting from:
63a. Fair wear and tear and natural aging (including fabrics, stains and paints finishes that age and react over time).
63b. Any external factors that affect or damage the mattress or frame (including but not limited to bed bugs, mould, bodily fluids etc).
63c. Where there is evidence that the mattress or frame is damaged beyond what is reasonably expected from normal use (e.g.: excessively stained, soiled, ripped, bent, torn, mishandled, scratched, dragged across the floor, etc.)
63d. The mattress or frame has sustained damage due to negligence, wilful damage or improper handling during transport, assembly, or disassembly.
63e. Do not move your bed by lifting it by the headboard. Please do not drag your bed across the room or tip it onto its end or side without lifting it up, turning it, and then putting it down. Both above actions can cause damage and invalidate our bed guarantees. To move any of our beds, please lift them by the slats on each side. With our ottoman bed, this requires putting in the two safety screws at the foot end of the sides, which lock the slats down (please see instructions for these two products if you are unsure of how to use 'these securing safety screws').
63f. All our mattresses come in a sealed bag. Please keep the protective bag sealed and on your mattress until you have put it into your bedroom. If you are struggling to fit your mattress into your home (stairs can be hard work as can tight turns and doorways), please do not excessively bend the mattresses. Bends caused by folding or pulling excessively will render the mattress damaged. Please call us prior to damaging the mattress. We could look at exchanging it for a zip and link or just giving you your money back. Therefore, we strongly encourage people who are taking king-size or super king-size mattresses 'zip and link' versions. So, at worst, if you realise your mattress will not fit into the space that you require, we can present this alternative. If you have bent it and we have collected it, we will report this issue back to you and, with regret, won't be able to refund you the money paid for this mattress.
63g. Tampering with the products or any alternations carried out by the customer, or on behalf of the customer, automatically voids the warranty.
64. We recommend you use mattress protectors to protect the mattress during the 40 Night Free Trial.
65. Mattress handles are provided to assist with handling, rotation and turning of mattresses. Do not use the handles to support the full weight of the mattress. Your guarantee does not cover the handles becoming detached or tearing the mattress, as this is considered misuse.
66. Your mattress is held together by many tufts and buttons that run through from one face to the other. The buttons occasionally detach from the tufts and, less often, the tuft may pull through into the mattress itself. Both issues are cosmetic and do not affect the performance or comfort of the mattress, therefore they are not covered by any of our guarantees.
67. Due to our fillings being more sumptuous and generously layered, settlement within your mattress – minor indentations – should be expected and it is perfectly normal. You can help to balance this out by regular turning and rotating of your mattress. These indentations are not a fault and are not covered by the Guarantees. There is a myth that good mattresses always remain perfectly flat, but in fact the best mattresses will shape themselves to your body and will show higher and lower areas across the mattress surface.
68. For mattress faults we aim to replace the faulty mattress with a like-for-like exchange within the first year. For each additional year the amount of the refund will be reduced on a pro-rata basis and will be put towards a cash refund or a replacement mattress from us at our discretion. For example, if you buy a £1000 mattress with a 10-year guarantee and in its 7th year of life it is accepted as faulty, you will receive £400 worth or credit. If we nominate that it should go towards the standard retail cost of another mattress from us, the replacement mattress (of your choice) guarantee carries forward the remaining length of guarantee on the original mattress or its own guarantee period minus the existing 'used period' of time, whichever is the lesser. Any difference in value between your credit and the cost of the new mattress must be paid by you and no unused credit will be refunded. Exchanging the mattresses is free of charge but we may reserve the right to inspect the mattress at either yours or our premises.
69. Guarantees on mattresses are void if you do not properly maintain the mattress. You must flip your mattress after the first 2 weeks of use and then on the change of each season and also rotate the mattress every 2 weeks (bar when you were flipping your mattress).
...a perfect sleep for everyone
8,925 Trustpilot reviews
83% Excellent
9% Great
4% Average
2% Poor
Bad 2%
Google rated 4.9 out of 5
"Excellent beds & mattresses, service and delivery."
"All the staff were most helpful and the quality of the beds is excellent."
"Wonderful customer service to help us find the right bed for our mattress."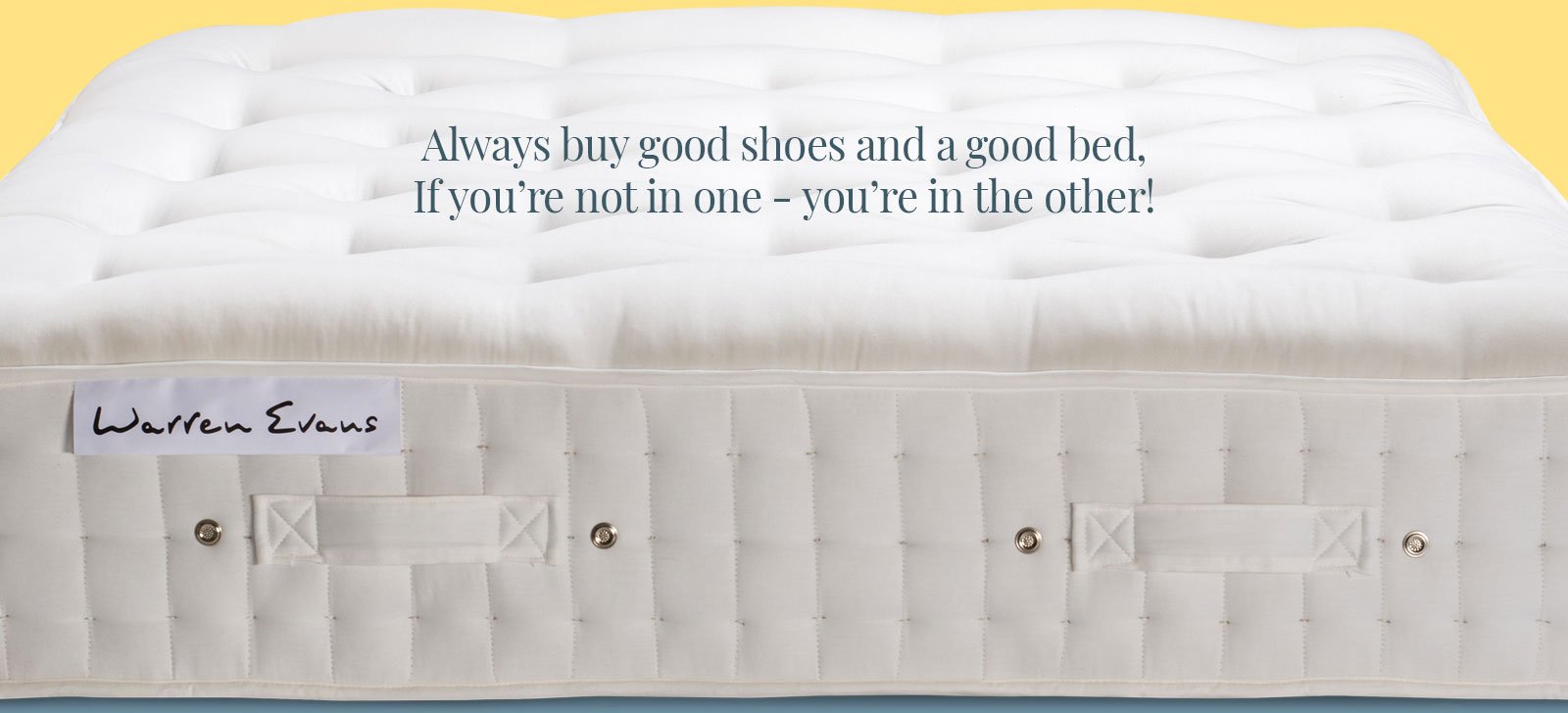 Sign up for sleep tips, offers and more