Dear Customers,
The health and safety of you and our staff is our priority, so we control our environment and maintain the highest level of hygiene throughout our manufacturing and delivery operation. We are fortunate to have a microbiologist on our team and have implemented the following guidelines by drawing on her expertise and experience to protect our community, customers and staff.
All staff and our tradesmen's temperatures are checked on entry and departure
Hand washing and/hand sanitising always upon entering and leaving our buildings and your homes
All workshop surfaces are frequently sanitised with anti-bacterial spray and wipes, including the external handles of van doors, the steering wheels and interiors
Our mattress fabrics are treated with a antimicrobial agent
Your mattress has been sealed and your bed has been stored out of reach for at least 4 days prior to you receiving it ,vastly reducing dangerous transmitions
Our free delivery and installation tradesmen service*
Our delivery installation tradesmen have been trained in the correct use of personal protective equipment while working and will either sanitise their hands or wear single use gloves, and will always wear masks as appropriate.
We ask you to clear the area for access and installation of your purchase in advance of our delivery teams arrival (as we are unable to move anything around which was and is to remain your home). Please open your windows to air out your home before, during and after our delivery team's visit. When you answer the door please adhere to social distancing and give our tradesmen as much space as possible, making sure all doors are open to your room of choice. Wherever possible, please do not be in the hall or same room as our team and please wear a face covering.

Recycling service for your old mattress
We can provide a recycling service for your old mattress. You can select this option in your basket and in checkout.
Our Tradesmen still run a free* 40 night trial collect with full refund service on all goods they delivered and/or installed !
Thank you,
Warren Evans team
If anyone in your household is self-isolating or shielding you must inform us prior to delivery so that we can make alternative arrangements: call 020 3927 7777 or email [email protected].
* most of our deliveries and collections are free, a few distant destinations require a non-refundable premium payment and charge.
Contact us
By choice, Warren and his team are primarily working in our workshop, happily making quality beds, seven days a week.
As we are an online retail manufacturer it may take a bit of time for us to respond to your enquiries (so thanks for your patience in advance). The upside is our low prices for top quality and value. Highest qualiity with a free and easy returns system, that's a lot different to any other company.
Phonelines Open 7 days a week:
Tuesday though to Saturday - 9am to 7pm
Mondays & Sundays (Late Night Shopping) - 9am to 9pm
Telephone
020 3927 7777
Email
[email protected]
Live
from our virtual shop with Warren - book a one to one connection with Warren to view our beds, and chat about our products and exceptional service.
...a perfect sleep for everyone
British

Direct

Independent

Simple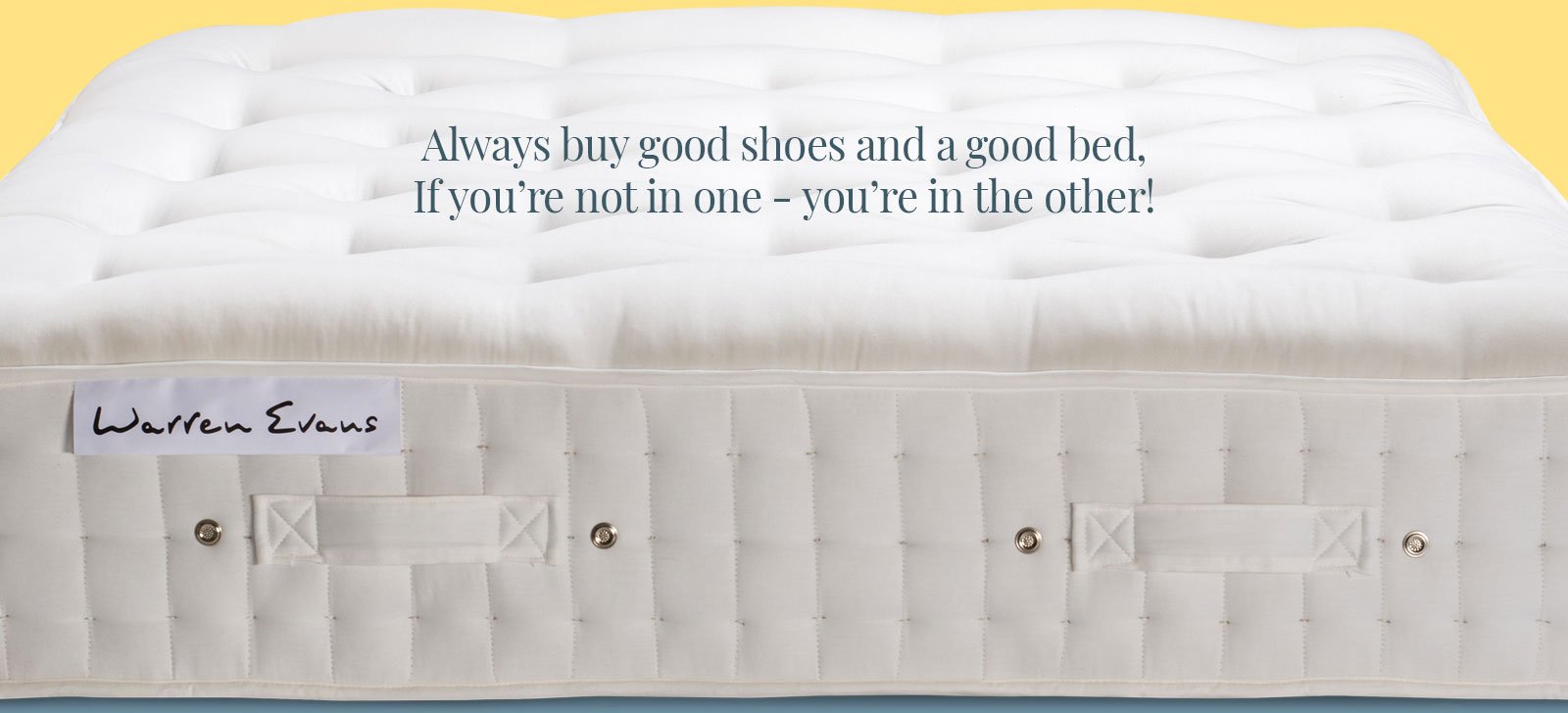 Sign up for sleep tips, offers and more