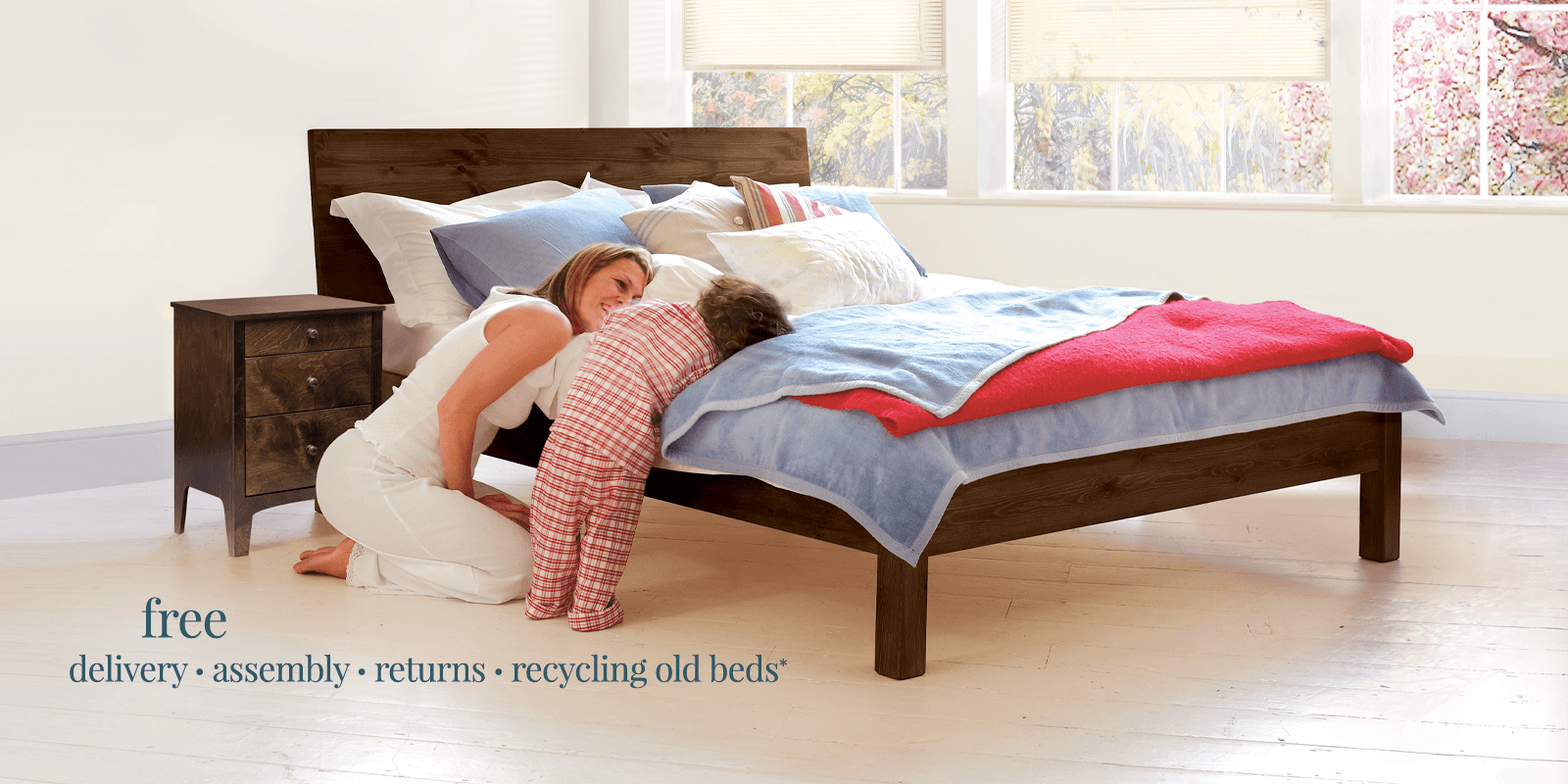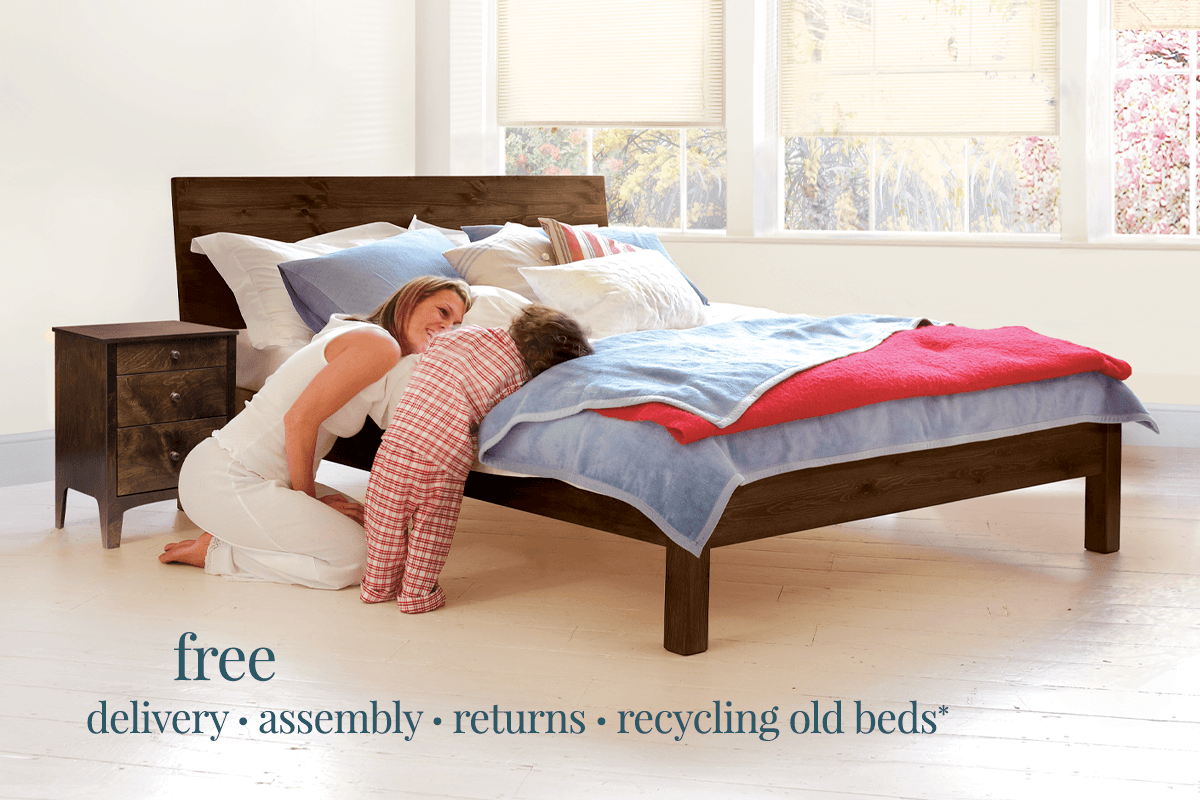 Naturally better
We hand make our quality beds in London using only top grade FSC timber, fabrics and water-based finishes.
Our handmade mattresses all have natural fire retardant cotton covers with top grade pocket springs to ensure years of comfortable supportive slumber. We only use traditional mattress fillers and absolutly no "hot" Foam or Latex sleeping layers, ensuring you'll feel cooler and the mattress remains hygienic, fresh and comfortable for years.
Planet friendly & long lasing impeccable products and services.
40% off - sale starts friday noon
8,925 Trustpilot reviews
83% Excellent
9% Great
4% Average
2% Poor
Bad 2%
Google rated 4.8 out of 5
"Excellent beds & mattresses, service and delivery."
"All the staff were most helpful and the quality of the beds is excellent."
"Wonderful customer service to help us find the right bed for our mattress."
What Our Customers Say
B Elia
Warren Evans beds, mattresses, and furniture are of supreme high quality that have lasted in my house for many years. The mattress is still going strong even after 6 years of use. Most importantly, their customer service is brilliant. The whole team are always approachable, patient, and happy to help you any time whether it be buying a product or having difficulties. I couldn't dismantle the bed as I had to move it in the loft room and the Warren Evans team talked me through the process, explained to me everything in detail, and sent me a video while being polite and helpful throughout the whole process. Keep up the good work!
Damon P
I am really satisfied with the bed (my second from them) from Warren Evans. At every point the service was spot on and helpful. [...] Each time I spoke with one of their colleagues on the phone they were always personable and lovely. [...] As mentioned, this is my second bed from WE (over a period of many many years!) and I can't fault them for service or products. Love my WE bed & mattress and, for me, it's money well spent.
Lauren D
The customer service was fantastic -- quick, efficient, and successfully identified the mattress and recommended some different options from their current range. This allowed me to make a decision that suited my budget and choose a mattress I'm confident I'll love. [...] Very pleased overall and would highly recommend!
Cathy Brown
Excellent help from Warren Evans. Could not have been better. The sales assistant was knowledgeable and able to give such good advice. I trust their beds -- the quality is excellent and the after sales is excellent. Delivery efficient with lots of contact. Very happy with my purchase. Highly recommend.
Miss C
5 stars – I have been very impressed with the ease and speed of Warren Evans. Their sales representative was helpful and responsive and the free installation was made very easy for me. I am also very pleased with the bed itself and would use Warren Evans in future.
La-Toya from London
Great experience! I had a video call with Gul. She sent me samples and they arrived the next day. She also kept me well informed and sent me over quotes. By Monday, I was able to make my order! Simple, fast, and efficient! Thanks.
F Johnson from Essex
The guys who delivered my bed were nothing but professional, hard-working and polite. This is my third Warren Evans bed and I could not promote them enough! Thanks to the delivery staff and the quality of the furniture.
Mrs P R
I am so happy with Warren Evans. From the order system, to the delivery, and the product is superb. Great workmanship. The company go above and beyond the call of their duty. Thank you, Warren Evans.
Mary O
Great service, really efficient, with follow-up calls to confirm product order. Lovely bed frame, delivered and assembled by two experienced people. Would highly recommend.
FM from London
Super helpful and very good price. I needed a bed frame quickly, the team 'made it happen'. They delivered, assembled and left. Excellent service -- thanks!
PA from London
Great customer service. The video call was really helpful to see the products. Also, they took the time to listen to our needs and didn't try to oversell.
YC from Essex
We bought our super king bed and mattress from Warren Evans a few years ago and the service was fantastic then as is the quality of the product.
Amy J Hall
The mattress is very comfortable [...] and the delivery men did an amazing job of getting it round a tight corner without any damage. Top marks.
BT
Impeccable service from start to finish. [...] The fact that this is a family company shines through in every facet.
RA from Chistlehurst
Gul's service has been absolutely incredible from beginning to the end. I'm a very satisfied customer.
C
We would always recommend Warren Evans for quality of care, prompt responses and willingness to help.
EW from London
Excellent service and product. Highly recommend.
Miss P
Thank you for my 5-star mattress. I love it!
Roy C
Good quality and service!!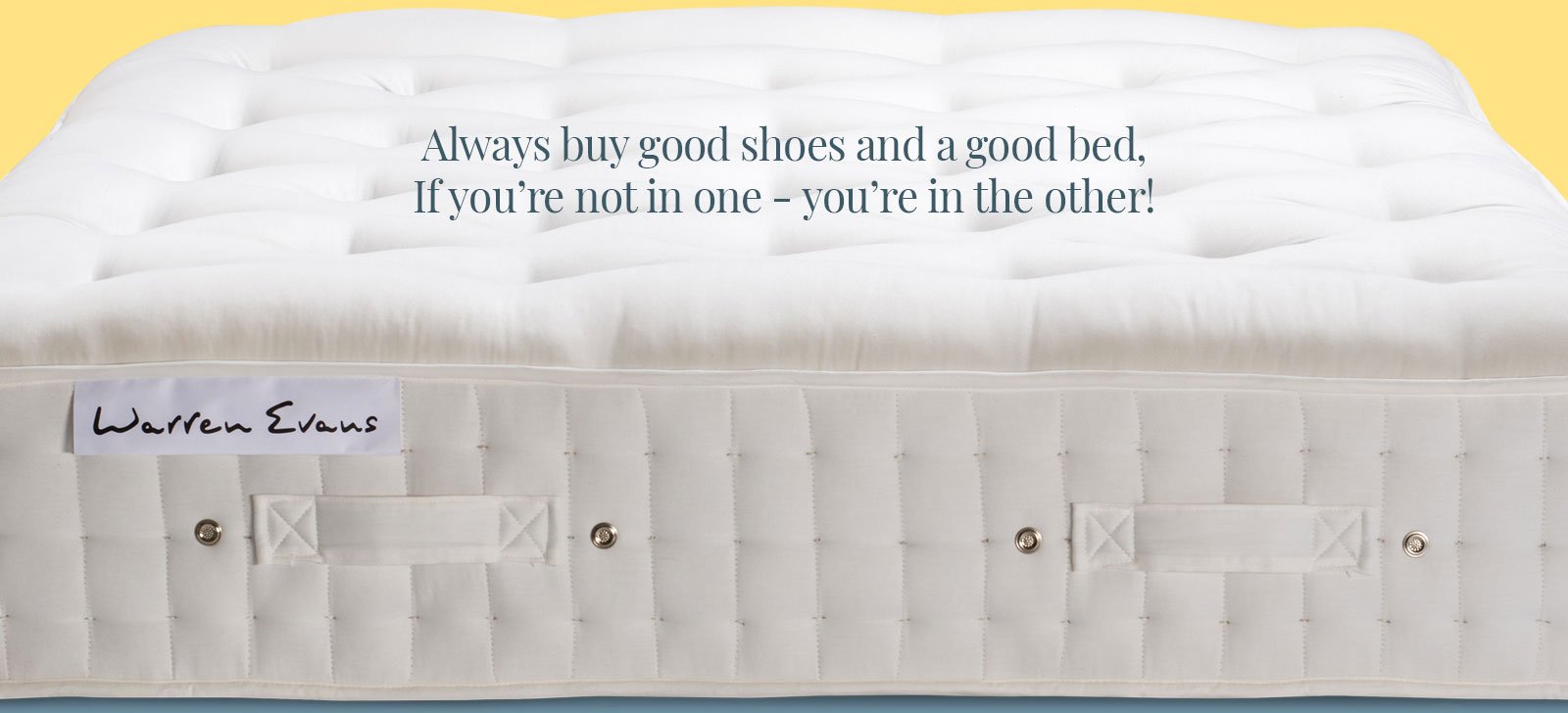 Sign up for sleep tips, offers and more