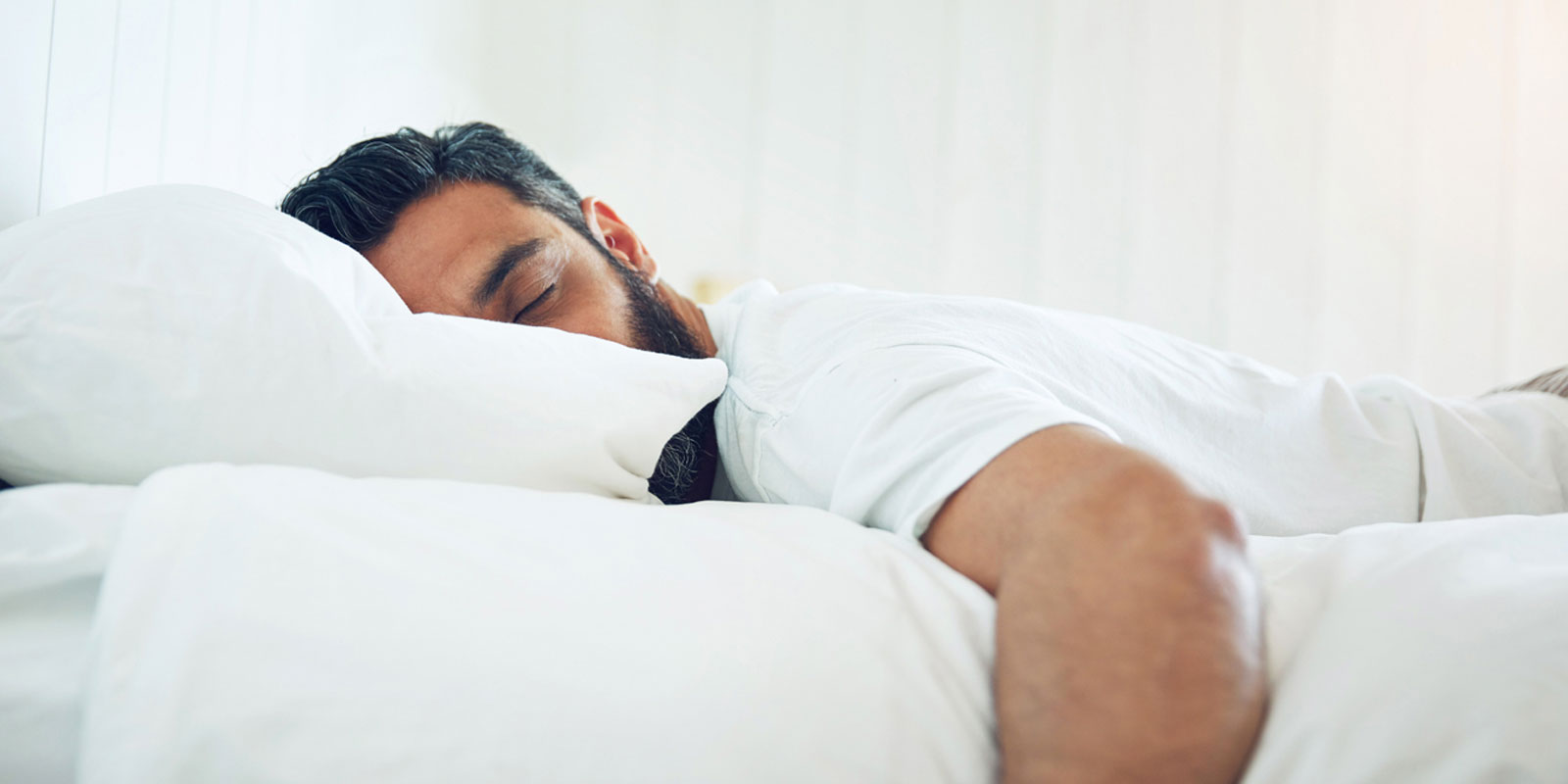 Help & Advice
Here are 11 factors to consider when buying a mattress or bed
Mattress Firmness
It must always be supportive, we dont do soggy. We sell mattresses with comfortable lumber support and beds that remain flat to fully support your mattresses. All our mattresses are double sided, lasting twice as long as single sided mattresses, plus they are far more comfortable - year after year.
Price
Limited budget? Whatever the amount you spend with us, you will always receive better value for your money. The best mattresses you can buy cost a lot less from us.
Home trial
A free home trial is the only way you will really know if a mattress suits you. We've been offering 'free trials' for over 17 years, its a safe and accurate way to know that a mattress suits you. Your home trail also includes our our mattresses, beds and furniture.
Free returns
Ours is a money back proposition (as opposed to a forced credit towards other in-store products); complete with our 'no quibbles' free return collection. A proper free trial on all our mattresses, beds and furniture.
Built to last
A mattress can not be 'rolled in a box' or be a 'single sided, no-turn mattress' and give lasting support: all our mattresses are double sided mattresses, conveniently delivered into the room of your choice, free of charge. A double sided mattress will last twice as long as a single sided mattress (and it's more comfortable).
Natural fillers and covers
None of the sleeping layers within our mattresses include any foams (plastic), latex (rubber) or 'cooling gels' (mumbo jumbo for plastic).
They do however contain Natural mattress covers and fillers which always help you sleep better, cooler in the summer and warm during the winter.
Guarantees
Foam and latex mattresses often claim that being protested by machines is a sign of quality. The fact is, the 'roller testing' is conducted without the endless hours of body heat endured by any mattress - within 2 years foam & latex mattress layers begin to crumble and lump up due to body heat. The simulated sleep roller tested mattresses have only been tested over a matter of 48 hours with rollers that do not give continuous pressure, unlike a mattress in normal use, which will receive over 24,000 hours of consistent pressure and heat from the human body. The highly acclaimed tests that are conducted and bragged about by the "Award winning mattresses" only prove durability in the first short period of a mattresses life. Roller tests in fact give very positive results for foam and foam highbred mattress products which unfortunately masks the fact that they deliver very poor quality of support over any reasonable time, and that people tend to overheat whilst sleeping on them. Our quality mattress springs, fillers and covers last much longer and deliver a much higher level of the properties required for good nights; honouring the guarantees that they promise.
Health
Asthma, skin allergies and toxic fungi : foam (plastic) is non porous and therfore traps air, perspiration and humidity. This in turn generates a hot, damp breeding ground for bacteria, especially as our minuscule skin scales do not travel through foams and remain trapped within this toxic breeding ground. This is bad for us and our immediate environment in so many ways. Virtually all of the mattresses made worldwide now use foam layers, but not ours! Latex, particularly "natural latex " is being heavily championed as a foam alternative (Please read below) but it is only minimally better than foam, reflexe foam, memory foam et cetera. Sprung and natural fillers are by far the best choice.
Hygiene
"Natural" Latex is Rubber and is absolutly not natural. It requires many poisonous and toxic chemicals and chemical processes, delivering the same negative realities as the foam mattresses mentioned above. The myth that it is biodegradable in land-fills is also nonsence. Tests have shown that latex takes over 150 years to biodegrade in landfill conditions.
Quality
We use only 100% cotton covers, natural fire retardents, proper quality springs, natural pourus fillers and traditional craftmanship. Our mattresses give years of cool, supportive and comfortable sleep. They all are double sided, lasting twice as long as single sided mattresses and are more comfortable. The same applies to our sturdy beautiful beds. Built to last using solid wood and Ply, the natural finishes are VOCs safe and protected with a long lasting quality finish.
Beds
Beds are in the 40 night trial too! All with free delivery, assembly and returns (to most of southern U.K.)
'One to one' video link with us into our display room for more insights into access issues, back aches etc, here > 'Video Shop With Us'
Collections
Our workshop address for collections only
Unit 3b, Ring Way, N11 2UD. 10 to 3 pm weekdays
We use minimal packaging, so please ensure that any collections are done with your own protective blankets, cardboard and care at hand.
MATTRESES
Shopping for a new mattress can be overwhelming. It's a big decision; good sleep makes all the difference to our health and wellbeing. Testing out mattresses in a showroom can help you wheedle out the 'soggy and bouncy rejects, but to really know if a mattress is right for you requires actually sleeping on it over time.Our bodies and mind need many nights of sleep to adjust to a properly supportive mattress; sometimes the mattress itself slightly adjusts as the fillers settle in during the first few nights of being slept on supply after buyer.
In reality, when you purchase a mattress you really how are about to experience get in your own home , so you really must buy from a highly recognised quality maker who offers a no nonsense or quibbles 'money-back sleep trial' period. There are so many mattress companies claiming all sorts of awards and five star ratings. The truth about awards and ratings is that they are being bought and manipulated in recent years, particularly in the bedding industry.
Even John Lewis is pushing single sided mattresses... Mattresses can be wholesome or plain and lacking in substenance. They are very similar to food. Compare wholesome granola to cornflakes. Cornflakes are much easier to produce, lighter to package and ship, easier to consume and fill the void. Similar to a single sided mattress; light, unsubstantial, easy to put in your room... out of sight and out of mind and cheaper. A wholesome, well-made double sided mattress is heavier as it's double the amount of fillers (but not that hard to turn) and certainly gives longer and higher quality support and comfort throughout its life. They are better as they give substenance that is maintained as the side of the mattress currently not in use has time to"breath" and recover. And the beauty of natural fibres is they recover their natural shape and continue to give good support if they are allowed to "breath" and to "rest". Having dual surfaces wrapped in natural fillers also allows the mattress to maintain coolness in the summer and warmth during the winter. Over our 44 years of designing mattresses and meeting with many of the top craftsman in this country, we are all have agreed that no single sided mattress can possibly last even half the time that a double sided mattress can. Yes they are cheaper ,but for a little more you get a lot lot more quality and a lot less mattresses in landfill.
Warren Evans has achieved non biased exceptional recognition for quality: Which? asked in 2017 it's astute members whom had purchased mattresses in the previous five years to grade their experience of the retailer who supplied their mattress - the product range - the ease of delivery - the quality of advice - the value for money - and the service. Despite being a small independent company, or perhaps because we are just that, the Which? Members voted Warren Evans as the U.K.'s best mattress retailer. This comes from people whom own and sleep on the product; it is unfettered unbiased feedback. Which? Reported that everyone of our customers in its survey was happy with their experience.
BEDS
Our bed frames and slats are made from 100 % solid wood and solid Ply that is FSC approved. With 44 years of hand making incredibly solid and durable beds that are built to last, we are very proud that they are beautiful and simply attractive. All the materials and workmanship in our beds and mattresses are guaranteed for years. With over 1 million products out there we are truly the connoisseurs of quality handmade bed and mattress.
40 +40 NIGHT SLEEP TRIAL
So take up to 40 days to sleep on your new Warren Evans bed and/or mattress. Give it a 'proper sleep test' and you'll know whether it's the 'right fit'. If, during this time you let us know that it's not right for, you will then have a further 40 days to arrange the best day for your free collection and a no quibbles full refund or a free exchange delivery of a different model if you wish. The advantage of the extra 40 days is to not leave you short of having a place to lay your head while sorting out any issues.
FREE REMOVAL & RECYCLING OF THE OLD BEDS OR MATTRESSES WE'RE REPLACING
We wiill make sure it's all recycled and it's free. We also set up any of you new beds or furniture and mattress in the room of your choice, free of course! And our deliveries for free to most areas that we serve. We are happy to wrap, remove and recycle any bed and mattress that we are replacing for you in your home. Please disassemble any bed that we are to take prior to our installation team arriving at yours as disassembly is not included in our free removal and recycling service. Other furniture cannot be recycled, we really cannot take it unfortunately.
*Some of our furthest delivery points have a small delivery surcharge but still include all of the free services.
Buying a mattress 101: which mattress is right for me?
Today's mattresses retailers seem to be in a race to the bottom. Single sided mattresses, especially memory foam, are flooding the market. Sadly, most consumers don't realise they are paying full price for what is effectively only half the mattress. At the same time, the truly high-quality natural wool and cotton products are marked up astronomically, or sometimes parade latex as a natural healthy sleep surface.
Here are some helpful hints for finding a great mattress and not getting caught out on the price.
Choose a mattress that is built to last!
Any quality manufacturer of mattress will tell that double-sided mattresses last longer. The ability to use both sides allows to have better comfort and support for longer and reduces the effects of wear and tear. Just think: if you always sleep in the same spot, it will inevitably wear our faster. Additionally, pay attention to the finishing techniques employed by the maker: hand tufted and hand side stitched mattresses will help to retain the shape of the mattress while you sit on the edge. This will also stop the fillers sliding and shifting out of place, protect from wear and tear for longer and be far more comfortable through the years.
Our mattresses are all double-sided, and they will see out the term of their guarantee easily. We put 40 years and nearly a million mattress of experience into brilliant traditional designs to make them fit for purpose. We also invested more time and money in our mattress designs is to be more environmentally friendly. Single sided mattresses and foams are not bio degradable and as they are replaced more often, they simply add to more pollution and unsustainable waste. Better mattresses last longer and help reduce carbon footprint.
Choose materials that will help regulate body temperature and prevent over or under-heating
For good restorative night's sleep, you need to be at a comfortable temperature in bed. To fall asleep your brain sends signals to reduce your body temperature and divert energy to important processes designed to help your body and mind to heal and regenerate. As the temperature reductions involved are essential, the ambient temperature in the room and under your covers can greatly impact this process. If your mattress keeps you too hot, the increased body temperature signals to your body it is time to be awake, disrupting the deeper stages of your sleep, causing restless nights and not being your best self the next day. Your body will also perspire more in an effort to cool itself.
When we are young the effects of a poor mattress and sleeping environment are less obvious, we abound with energy and it often goes unnoticed. But not achieving a cooling of the bodies coor temperature interrupts and halts the 4 to 6 cycles of deep regenerative sleep essential for health and happiness. Age most effectively delivers the message to all of us in the form of illness, exhaustion, depression and pain.
In particular, this greatly impacts the quality of sleep for women going through cycles, pregnancy and menopause. If the temperature is too low, your brain redirects heat to protect your core, leaving extremities like arms and feet feeling uncomfortably cold. Your body then has to work harder to warm itself, which again sends wrong signals and disrupts your sleep.
Whoever you are and whatever your circumstances, temperature regulation is essential for good restorative sleep that rejuvenates the body and mind. Wool is a naturally breathable material that works perfectly to help regulate temperature in mattresses. Its crimped fibres don't align themselves too closely when spun into yarn, making it possible to create a unique textile with air spaces occupying about two-thirds of its volume. It effectively creates an air wall to help insulate your body. Wool is also naturally absorbent, and, on a molecular level, it literally attracts water molecules within the air and away from you. This process is essential for your body's temperature regulation as wool wicks away the very moisture that your body perspires in order to keep it cool. Simultaneously, this improves your mattress hygiene and leaves you feeling cool and dry.
Cotton is another one of nature's wonders. It is naturally absorbent, and its irregular fibres create supremely comfortable to touch textile, ideal for a mattress cover. Cotton is also amazing for sensitive skin, so make sure that you chose a mattress with a 100% natural cotton cover.
Know your GSM!!!
This is something that mattress retailers do not want you to know and they either hide it or simply pretend it doesn't exist. GSM stands for 'grams per square meter' and is the standard measure of density in the textile industry. It is the way to compare how much of a good thing is in the mattress. Sadly, a lot of manufacturers place a wafer-thin layer of natural material, like wool, cashmere, silk, or even cotton! on top of a cheap foam and boast of it being a natural mattress for its inclusion. Once you look into this, you will easily discern real quality from the impostors and rip off merchants!
We proudly display all of our fillers and their GSM on the product page for you to review and compare with genuine competitors.
Choose a spring system designed for support and ventilation.
People move in their sleep; in fact, you move in your sleep on average every 28 minutes. It is as natural as breathing, but with the wrong mattress in place it can spell disaster for you and your partner's sleep. Pocket springs and memory foam both work perfectly to mitigate that movement and both help you not to disturb your partner, however, pocket springs have a distinct advantage in two key areas: ventilation and responsiveness.
Pocket spring mattresses have hollow spaces inside, and in between, the springs that allow for air to flow though. As you move naturally in your sleep the springs compress and relax, pulling air in and out like lungs. This heat exchange process is more pronounced in better mattresses that also have air vents as they promote even faster flow of air, keeping your mattress cool and fresh as you sleep. Advanced designs also utilise micro pocket springs that further help to push air deeper into the sleep fillers and promote freshness and air flow.
Many customers report that they literally feel trapped in memory foam mattresses. While the moulding and contouring sounds great in principle, it creates a very impractical effect for most, moderate discomfort for the elderly who suffer with hips issues, and a very serious potential threat to the very youngest of children who may not be able to turn if on their front. Pocket spring mattresses provide a firmer support and work with your body to respond appropriately when you move. Investing a little more into a well-made pocket spring mattress will pay dividends for many years.
Get the biggest mattress that the room allows for
Choosing a double over a king size bed to reclaim a little space in your bedroom may cost you dearly! An adult wouldn't want to sleep on a small single mattress (75cm wide) for very long, but if you consider that each adult in a couple occupying a standard UK double gets to sleep on exactly that, it is no wonder that you are not getting great sleep. Just by increasing 6 inches in the width of the mattress from a 4'6 double to a 5'0 king it shows a massive difference in quality of sleep when you're sleeping with a partner. It's hard to believe but we spend a third of our lives in bed and it's important to make sleep comfortable and refreshing so you can get up happy and energised to tackle the remaining two thirds (and whatever life throws at you)!
Consider the aftercare services…
When making a purchase make sure you consider reputation of the retailer. will they deliver on the promises they make at the point of sale? Many companies simply do not offer meaningful guarantees or make it terribly difficult to claim on them. Beware of companies selling you additional protection that in reality be part of the purchase price. they break up the price of the product and aftercare to show you two smaller amounts that ultimately sum up to more than you should actually be paying but draw you in with a false promise of savings. Read the terms and conditions and compare warranty terms and chose the supplier that doesn't make you jump through hoops to fix a problem. Look into the retailers returns process and chose one that will work on your terms and won't leave you out of pocket for just trying to get rid of what isn't right for you. Isn't that the best kind of service not to need?
Making great mattresses is an art and we pursue it with a passion. Why don't you fall in love with sleep all over again! >>> Check out our wonderful range of mattresses today!