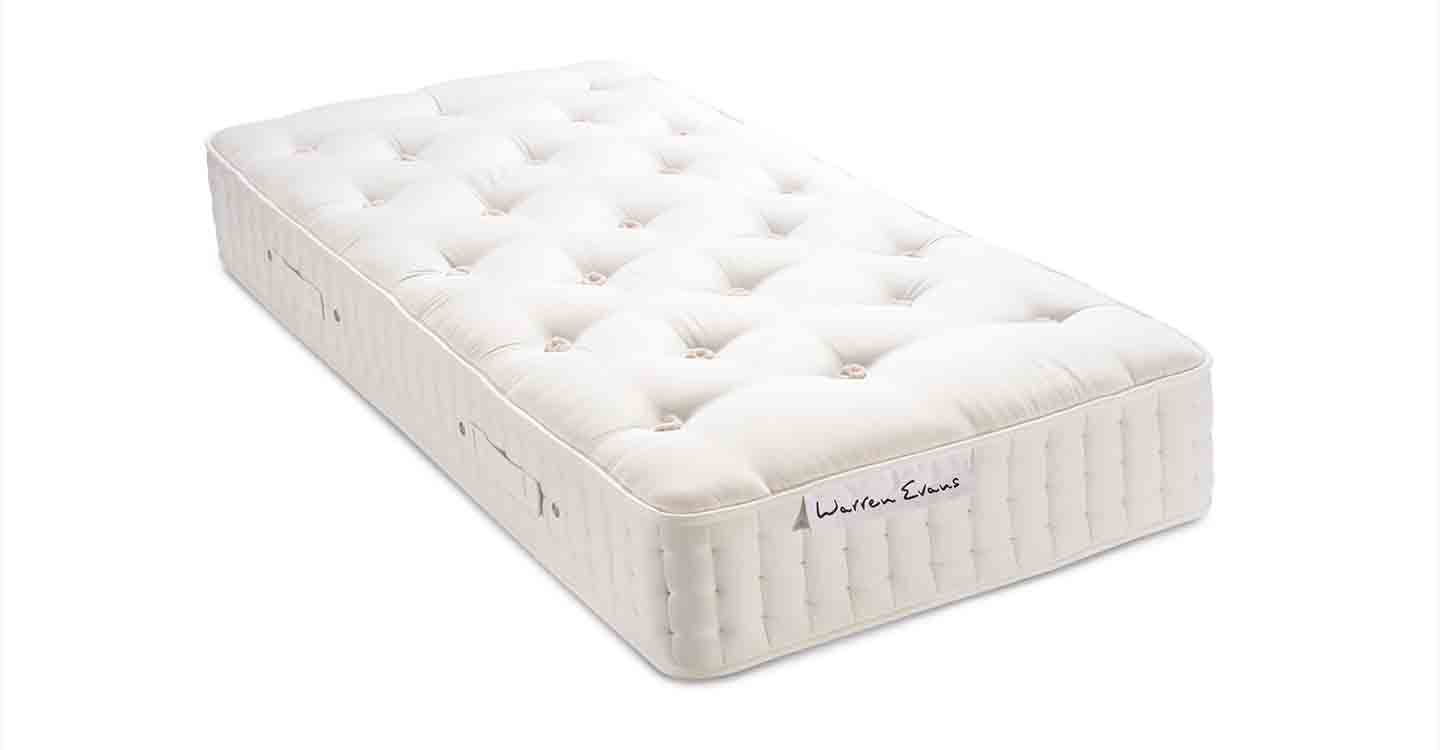 All our kids' mattresses are sold for zero profit.
Warren's son sleeps on one of these because it's just so comfortable – a perfect combination of comfort and support at a really great price. We worked tirelessly to design in real comfort without compromising firm support. The thick organic woollen sleeping layers combine with the advanced micro pocket springs to adapt from the surface to the core of this mattress, so that kids of different heights and weights are equally comfortable and remain supported.
A central core of 2,000 pocket springs provides firm support, which is cushioned on each side by layers of 2,000 advanced mini pocket springs that support their back, shoulders and bum no matter what their preferred sleeping position.
The organic wool fillers contain lanolin, which is naturally resilient and resistant to dust mites, making it hypoallergenic. Along with an 100% Egyptian cotton cover and natural fire retardants, this a perfect choice for those with allergies and sensitive skin. Organic wool breathes well, wicks away moisture and regulates body temperature better than anything else. That's why we never use sweaty foams or latex.
With wool tufts and hand side stitching, complete with 8 air vents and 4 handles, this mattress is double sided so that you can flip it over every now and then – it will last so much longer and be more comfortable to boot!
Everyone deserves a good night's sleep for a fair price and we're really passionate about making sure our kids thrive. We've curated a considered collection of 'best in category' kids' natural mattresses at zero profit.
Up to 30% off - sale starts Friday noon
this product
carries a…

40+40 night free trial

in your home on any bed & mattress
Free delivery to most areas within days
Free recycling of old bed & mattress
Free assembly & returns

Trial Details Delivery Dates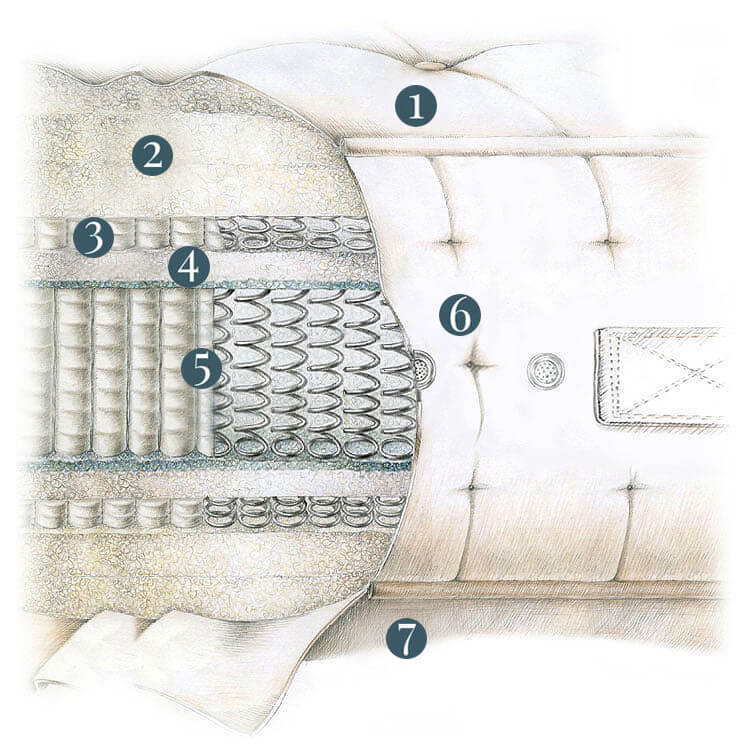 Natural 100% Egyptian cotton cover, no nasty FR chemicals
2000 GSM 100% certified organic wool sleep layers
4000 micro pocket springs for added comfort and breathability
1100 GSM 100% natural needled wool base layer on top of 750 GSM H/S
A top of the line 2000 individual pocket spring core support unit
16 Air vents for breathability (8 on single) 8 Handles for easy maintenance (4 on a single)
Double sided and hand tufted for durability and lasting comfort, with 3 rows of hand side stitching for shape retention and support
Due to the size & weight of the super-king - this is also available as a zip-and-link - please enquire with our team when ordering.
29cm deep
What Our Customers Say
6 Mar 2019
Sophie L
I am pregnant and very grateful for a new supportive matress Yes, excellent quality and comfortable
5 Mar 2019
Fiona
Excellent quality and beautifully sprung.
5 Mar 2019
Linda
Yes. This is a very well made mattress, firm, supportive while not too hard.
5 Mar 2019
Nicola R
My husband broke his back a few years ago and has struggled to get a comfortable night's sleep since. Our new mattress has quite literally transformed the quality of his sleep. It gives him the full support he needs while the luxurious padding provides complete comfort. We're both enjoying a much better night's sleep and waking up without aches and pains! we would absolutely recommend this mattress. It is incredibly well made. What might seem like an indulgent purchase will actually be an investment in your health and wellbeing. I sleep on my back while my husband is a side sleeper and we've both found this mattress gives us really good support. The luxurious padding makes it so comfortable and leaves your body feeling really well rested. It's easy to forget how important sleep is. Only when you experience a noticeable improvement in the quality of your sleep do you realise how long you've been making do with substandard bedding.
5 Mar 2019
Noelle H
I would recommend this mattress. Really plump, deep and luxurious. I definitely sleep better for it.
...a perfect sleep for everyone
British

Direct

Independent

Simple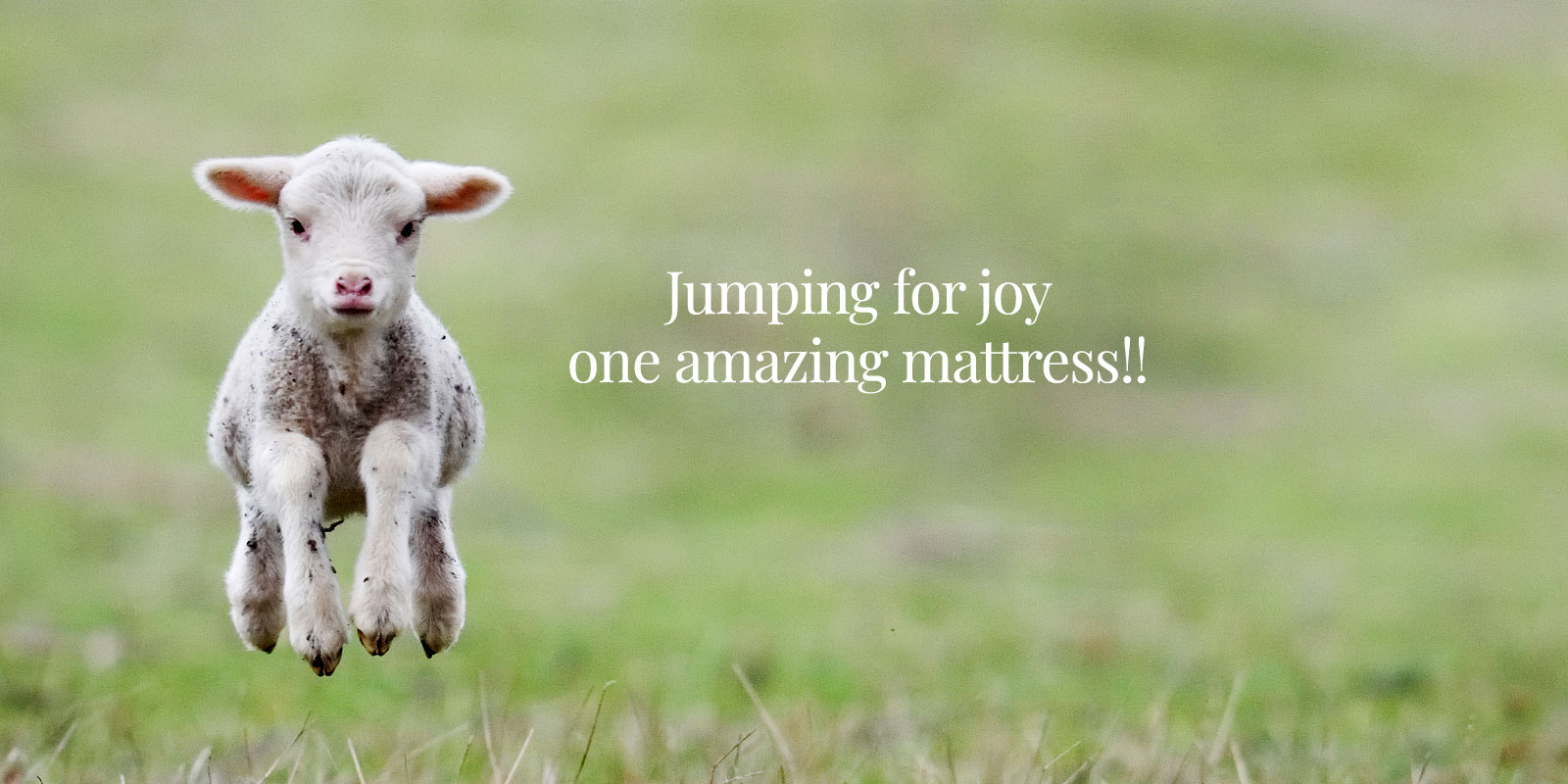 Sign up for sleep tips, offers and more