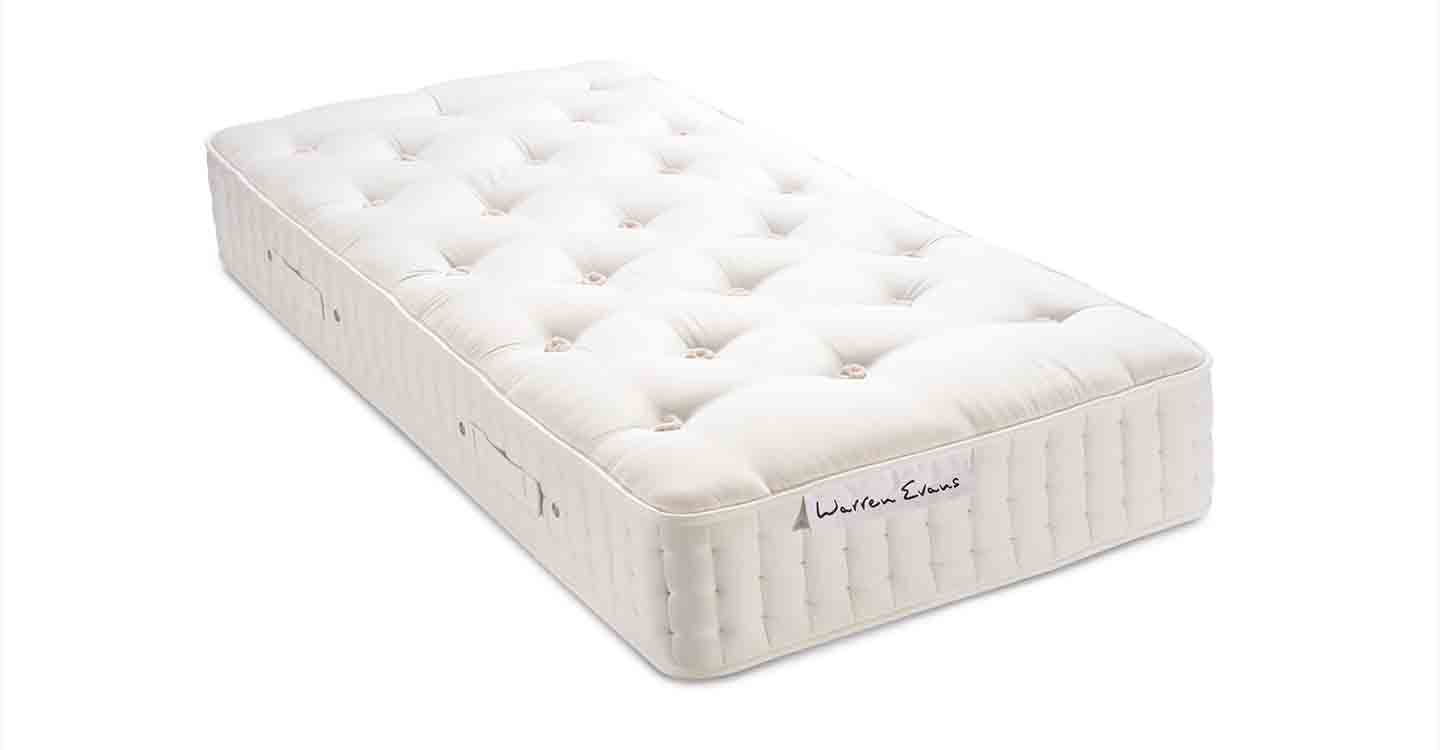 kids 'at cost' everyday low prices
All our kids' mattresses are sold for zero profit.
Warren's son sleeps on one of these because it's just so comfortable – a perfect combination of comfort and support at a really great price. We worked tirelessly to design in real comfort without compromising firm support. The thick organic woollen sleeping layers combine with the advanced micro pocket springs to adapt from the surface to the core of this mattress, so that kids of different heights and weights are equally comfortable and remain supported.
A central core of 2000 pocket springs provides firm support, which is cushioned on each side by layers of 2000 advanced mini pocket springs that support their back, shoulders, and bum – no matter what their preferred sleeping position is.
The organic wool fillers contain lanolin, which is naturally resilient and resistant to dust mites, making it hypoallergenic. Along with an 100% Egyptian cotton cover and natural fire retardants, this a perfect choice for those with allergies and sensitive skin. Organic wool breathes well, wicks away moisture, and regulates body temperature better than anything else. That's why we never use sweaty foams or latex.
With wool tufts and hand side stitching, complete with 8 air vents and 4 handles, this mattress is double-sided so that you can flip it over every now and then – it will last so much longer and be more comfortable, to boot!
Everyone deserves a good night's sleep for a fair price and we're really passionate about making sure our kids thrive. We've curated a considered collection of 'best in category' kids' natural mattresses at zero profit.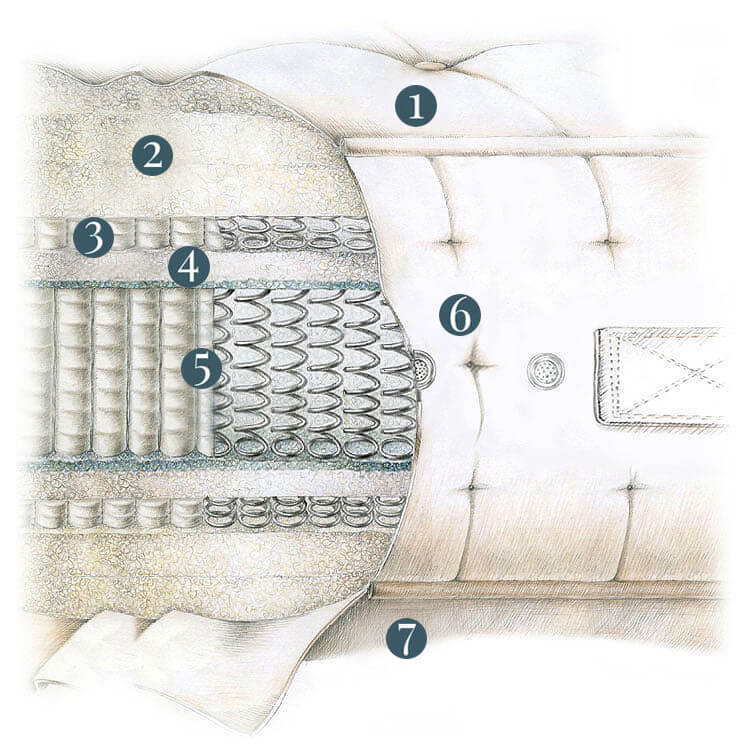 Natural 100% Egyptian cotton cover, no nasty FR chemicals
2000 GSM 100% certified organic wool sleep layers
4000 micro pocket springs for added comfort and breathability
1200 GSM 100% natural lambs wool base layer on top of 750 GSM H/S
A top of the line 2000 individual pocket spring core support unit
16 Air vents for breathability (8 on single) 8 Handles for easy maintenance (4 on a single)
Double-sided and hand tufted for durability and lasting comfort, with 3 rows of hand side stitching for shape retention and support
29cm deep
Guarantees
Our mattresses are all covered by guarantee.
After the 40 Night Free Trial all our mattresses continue to be guaranteed against all defective workmanship and materials; bar natural aging, wear & tear or external damage to the mattress.
Some settlement always happens within any mattress over time – minor indentations which should be expected and is perfectly normal. You can help to balance this out by the regular turning and rotating of your mattress. This is why all our mattresses are double sided, turning and rotating allows the fillers to relax, rebound and remain resilient.
Some issues can easily be resolved by the helpful advice of our Customer Care Team, avoiding replacement or repair. Please contact us via the Your account section of our website with any issues or qureries.
Our guarantees are in addition to, and do not affect, your statutory rights. All our mattresses are double sided and require turning from side to side monthly and rotating end to end every mid month of use to maintain the guarantee's terms and the quality of the mattress.
All Warren Evans mattresses are fully guaranteed against any fault caused by materials or workmanship.
A 10 year guarantee on:
Organic 5000
Organic 6000

An 8 year guarantee on:
Natural 2000

A 7 year guarantee on:
Cotton 1000
Cotton 1500

A 5 year guarantee on:
Cotton 135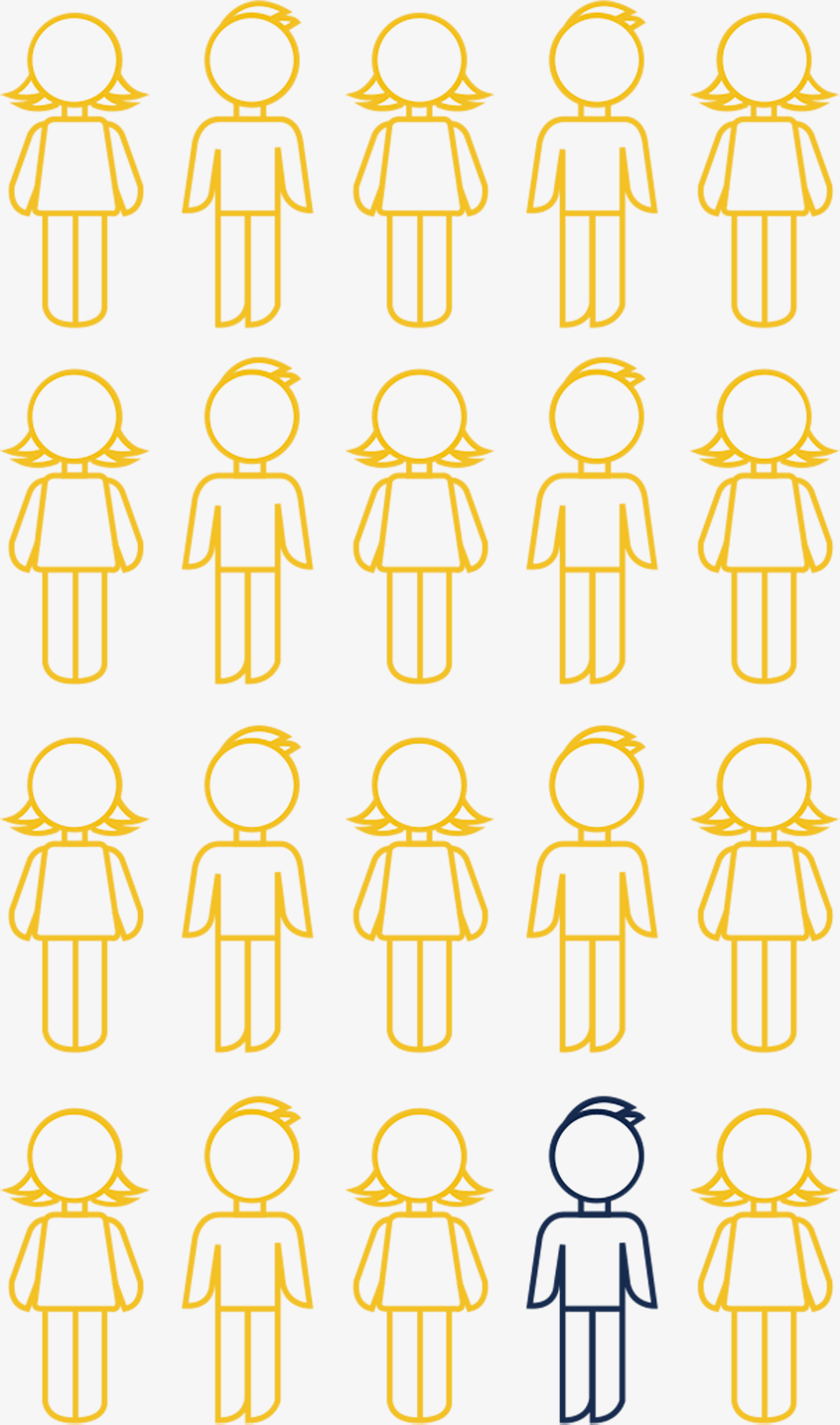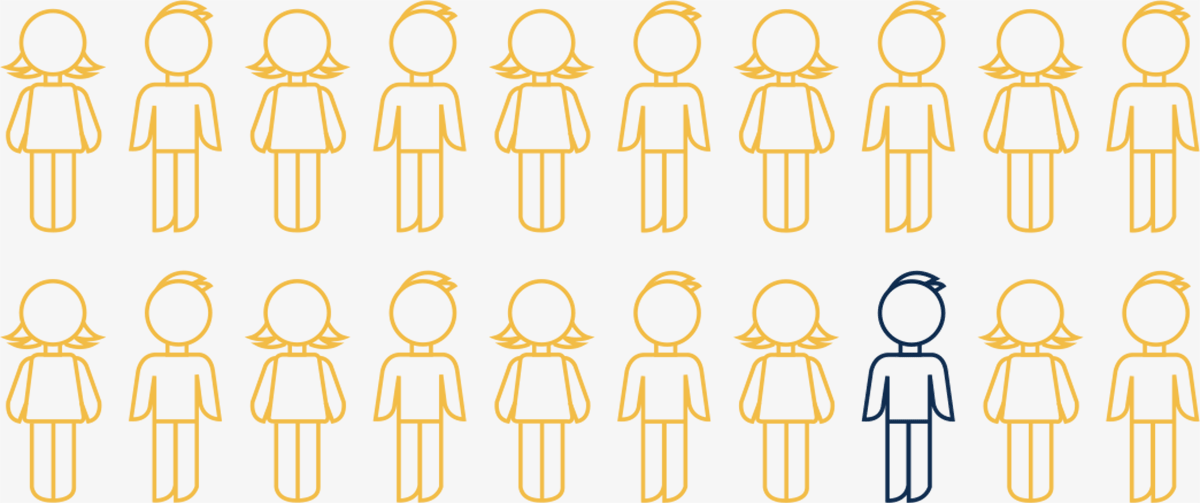 We're 96% sure that you'll love your new mattress
... with over a million customers served, surveys recorded that 96% happily benefited from better nights of sleep on their Warren Evans mattress
Our quality is that good that our free return & refund rate is 4% and historically under 2% enquiries recieved regarding all of our mattresses whilst under guarantee
Built to last...

What Our Customers Say
Nicola R
My husband broke his back a few years ago and has struggled to get a comfortable night's sleep since. Our new mattress has quite literally transformed the quality of his sleep. It gives him the full support he needs while the luxurious padding provides complete comfort. We're both enjoying a much better night's sleep and waking up without aches and pains! we would absolutely recommend this mattress. It is incredibly well made. What might seem like an indulgent purchase will actually be an investment in your health and wellbeing. I sleep on my back while my husband is a side sleeper and we've both found this mattress gives us really good support. The luxurious padding makes it so comfortable and leaves your body feeling really well rested. It's easy to forget how important sleep is. Only when you experience a noticeable improvement in the quality of your sleep do you realise how long you've been making do with substandard bedding.
Ms S of London
Great customer service, the video appointment worked extremely well to help 'test' the mattress types before purchasing. The sustainable and natural material aspect of Warren Evens mattresses was the main focus for me to buy, including the service to recycle my old mattress. My new purchase was to replace my old Warren Evens mattress which has lasted well. My new Organic 6000 model mattress is perfect, firm and 100% natural materials. Can highly recommend for products, value and great customer service.
Mrs S of Bristol
The delivery men were so polite and efficient, they just got on with it no issue. Mattress is lovely. Mindful we need to turn it around soon but all in all, such a great change from the previous lumpy one. Fantastic customer service from Marcin. He was very patient with us, taking time to show us various beds in the showroom and allowing us to sample their level of comfort. Very pleased overall with the experience. Look forward to receiving new bed & mattress!"
Stuart B
After a shocking experience with another mattress firm, I was recommended Warren Evans by a friend who had a couple of their beds; and I'm very pleased they did. From the helpful person on the phone prior to ordering; through to the helpful and punctual delivery guys, it was a pleasant, quick, and stress free experience. We've now had the mattress for a couple of months, and we're both sleeping so much better, and waking up refreshed and ache free.
S Hunt
Warren Evans have supplied me with a number of bed frames and mattresses over the years. They are great. The last one turned out to not fit the bill for me so I asked for it to be changed as per the guarantee that it can within a limited number of days. There was no quibble, no argument , just very good service to get it sorted out. In my experience then , a company supplying good quality products with honesty and service. Thank you.
DJG
Ordered new mattress online after daughter's recommendation. Very pleased with whole service. Kept informed re delivery few weeks ahead. Unpacking, installing and recycling old one was included just extra delivery charge as am 120 miles away from London. Delivery guys very pleasant , efficient and early after call when nearby. Bought the top of range double organic firm and am delighted with it. Got with January discount.
Elaine
Having bought a Warren Evans bed 8 years ago it was time for a new mattress. We only considered buying from them again. As before, excellent service. Easy to manage website. Delivery details very clear. Arrived on time. Delivery men were superb in handling a very heavy mattress. Old mattress taken away without charge. We will always use this firm. Your service is excellent.
BT
Impeccable service from start to finish. [...] The fact that this is a family company shines through in every facet. Now, none of this would be worth anything if I wasn't happy with the bed. Luckily, the bed is exactly as good as I thought it would be. [...] I sleep like a log and a king. Wonderful product, wonderful expertise, wonderful customer service. Just wonderful!
Kiffey D
I just ordered a replacement mattress: the organic 6000, such a great mattress and enjoyable sleep. I was so pleased with the product and customer service that I just placed another order for a bed. It is rare that you find a company that is customer obsessed. If you are after a good bed, you can not find a better company to deal with.
GS from Luton
We purchased a Warren Evans mattress recently, having tried out one of the Which Best Buys, a foam/synthetic mattress, and not ourselves being able to get on with it. We received helpful and good advice from friendly staff and the mattress we have is very good indeed, and at a competitive price as well.
Mrs T of London
Without hesitation, I can say Warren Evans provide a 5 star service. Very Easy to communicate with. They take time to discuss your mattress choices. Delivery was on time with their own vans and drivers doing the heavy lifting. Polite and professional throughout the service.
Brett Racher
Just to let you know that the new mattress arrived safely early yesterday morning. I wanted to thank you again for all your help and support. Your approach to what was originally an unhappy situation has created a very positive outcome and reinforced my brand loyalty.
S Tasker from Brighton
The Organic 6000 has improved my life. I have a crushed lower back and joint and neck pain, which affects my sleep. [...] After a long sleepless summer, I tried a Warren Evans Organic 6000 and I have never slept so well. [...] I am feeling more energetic and positive.
Noelle H
I would recommend this mattress. Really plump, deep and luxurious. I definitely sleep better for it.
Sophie L
I am pregnant and very grateful for a new supportive matress Yes, excellent quality and comfortable
Linda
This is a very well made mattress, firm, supportive while not too hard.
Janine S
Excellent quality mattress delivered to my chosen room efficiently.
Fiona
Excellent quality and beautifully sprung.
...a perfect sleep for everyone
8,925 Trustpilot reviews
83% Excellent
9% Great
4% Average
2% Poor
Bad 2%
Google rated 4.9 out of 5
"Excellent beds & mattresses, service and delivery."
"All the staff were most helpful and the quality of the beds is excellent."
"Wonderful customer service to help us find the right bed for our mattress."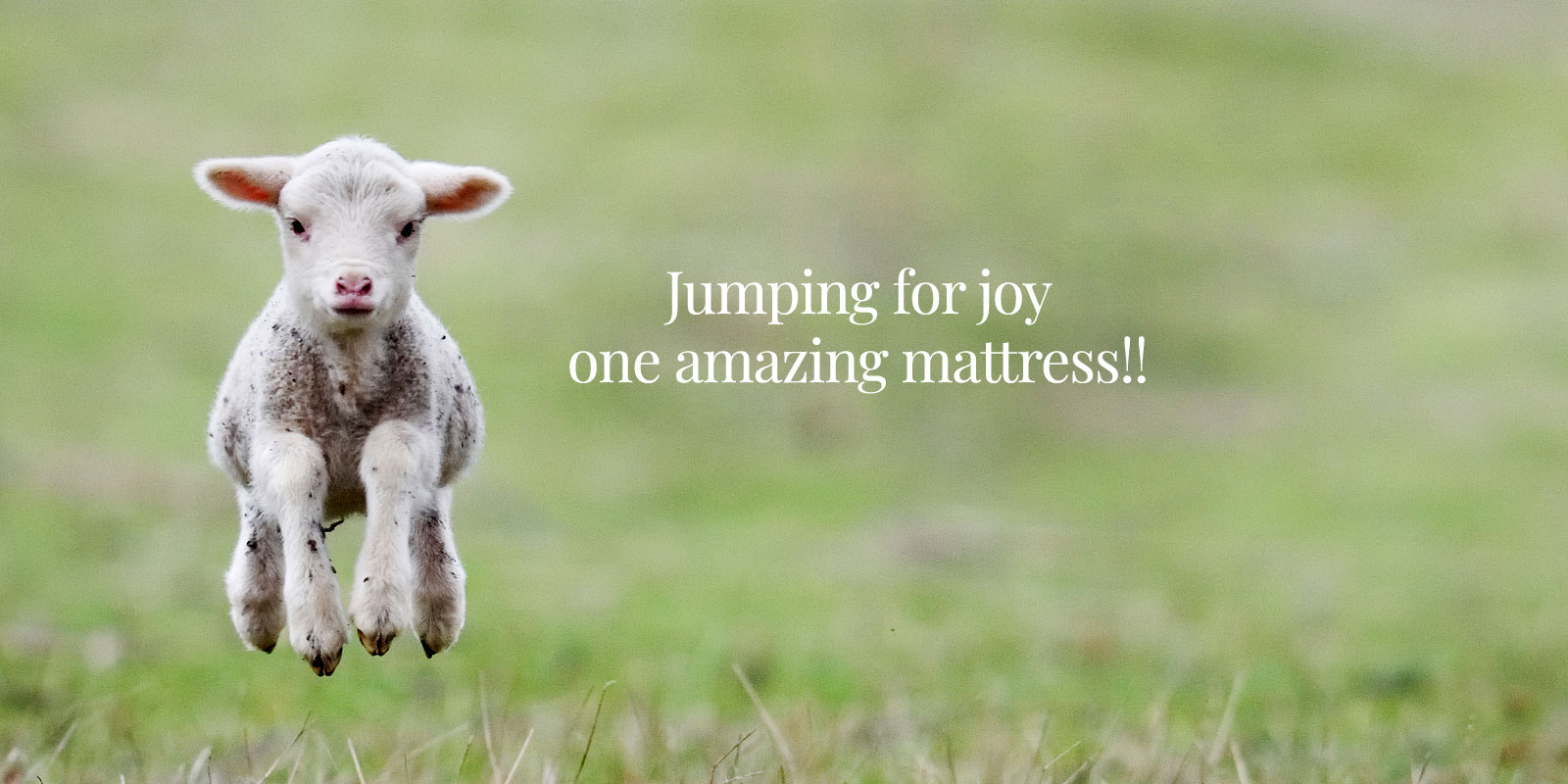 Sign up for sleep tips, offers and more