beat inflation with our 2017 sale prices
Med/firm
Organic 5000 Natural pocket spring
beat inflation with our 2017 sale price
£532 off now £799
The Organic 5000 is Warren's wife's favourite mattress. She loves this one because it's really comfortable with its combination of gentle firmness and support. Warren designed this with a mix of organic wool comfort without compromising just-so firm support. The thick organic woollen sleeping layers combine with the advanced micro pocket springs to adapt from the surface to the core of this mattress, so that sleeping partners of different heights and weights are equally comfortable and remain supported. To beat the crazy inflation, it too is now on sale at the excellent low 2017 sale prices.
A central core of 1000 pocket springs provides firm support, which is cushioned on by 4000 advanced mini pocket springs that support your back, shoulders, and hips no matter what your preferred sleeping position is.
The organic wool fillers contain lanolin, which is naturally resilient and resistant to dust mites, making it hypoallergenic. Along with a 100% Egyptian cotton cover and natural fire retardants, this a perfect choice for those with allergies and sensitive skin. Organic wool breathes brilliantly well, wicks away moisture, and regulates body temperature better than anything else. That's why we never use sweaty foams or latex.
With wool tufts and three rows of hand side stitching, complete with 16 air vents and 8 handles, this mattress is double-sided so that you can flip it over every now and then – so it will last much longer and remain uber comfortable, to boot.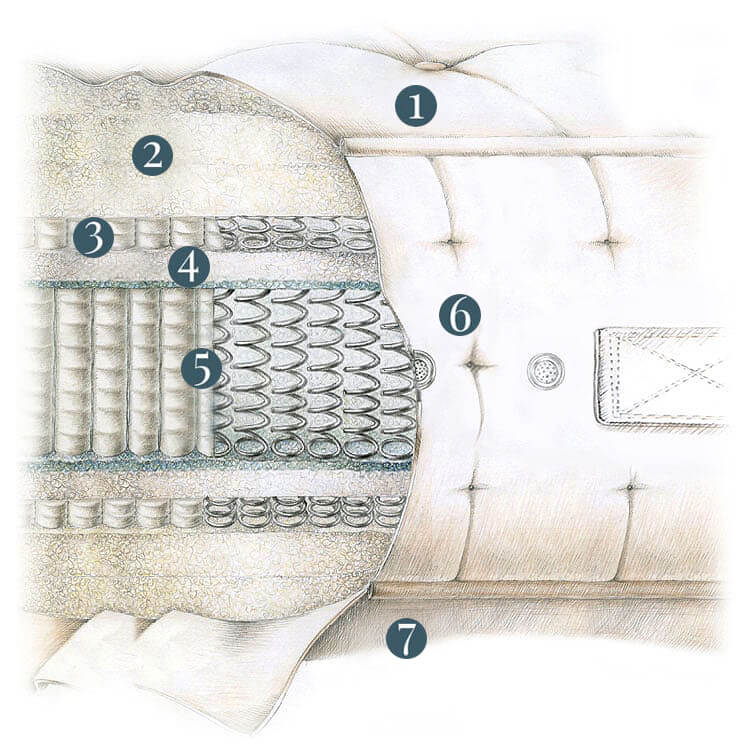 Natural 100% Egyptian cotton cover, no nasty FR chemicals
2000 GSM 100% certified organic wool sleep layers
4000 micro pocket springs for added comfort and breathability
1200 GSM 100% natural lambs wool base layer on top of 750 GSM H/S
A top of the line 1000 individual pocket spring core support unit
16 Air vents for breathability (8 on single) 8 Handles for easy maintenance (4 on a single)
Double-sided and hand tufted for durability and lasting comfort, with 3 rows of hand side stitching for shape retention and support
29cm deep
Guarantees
Our mattresses are all covered by guarantee.
After the 40 Night Free Trial all our mattresses continue to be guaranteed against all defective workmanship and materials; bar natural aging, wear & tear or external damage to the mattress.
Some settlement always happens within any mattress over time – minor indentations which should be expected and is perfectly normal. You can help to balance this out by the regular turning and rotating of your mattress. This is why all our mattresses are double sided, turning and rotating allows the fillers to relax, rebound and remain resilient.
Some issues can easily be resolved by the helpful advice of our Customer Care Team, avoiding replacement or repair. Please contact us via the Your account section of our website with any issues or qureries.
Our guarantees are in addition to, and do not affect, your statutory rights. All our mattresses are double sided and require turning from side to side monthly and rotating end to end every mid month of use to maintain the guarantee's terms and the quality of the mattress.
All Warren Evans mattresses are fully guaranteed against any fault caused by materials or workmanship.
A 10 year guarantee on:
Organic 5000
Organic 6000

An 8 year guarantee on:
Natural 2000

A 7 year guarantee on:
Cotton 1000
Cotton 1500

A 5 year guarantee on:
Cotton 135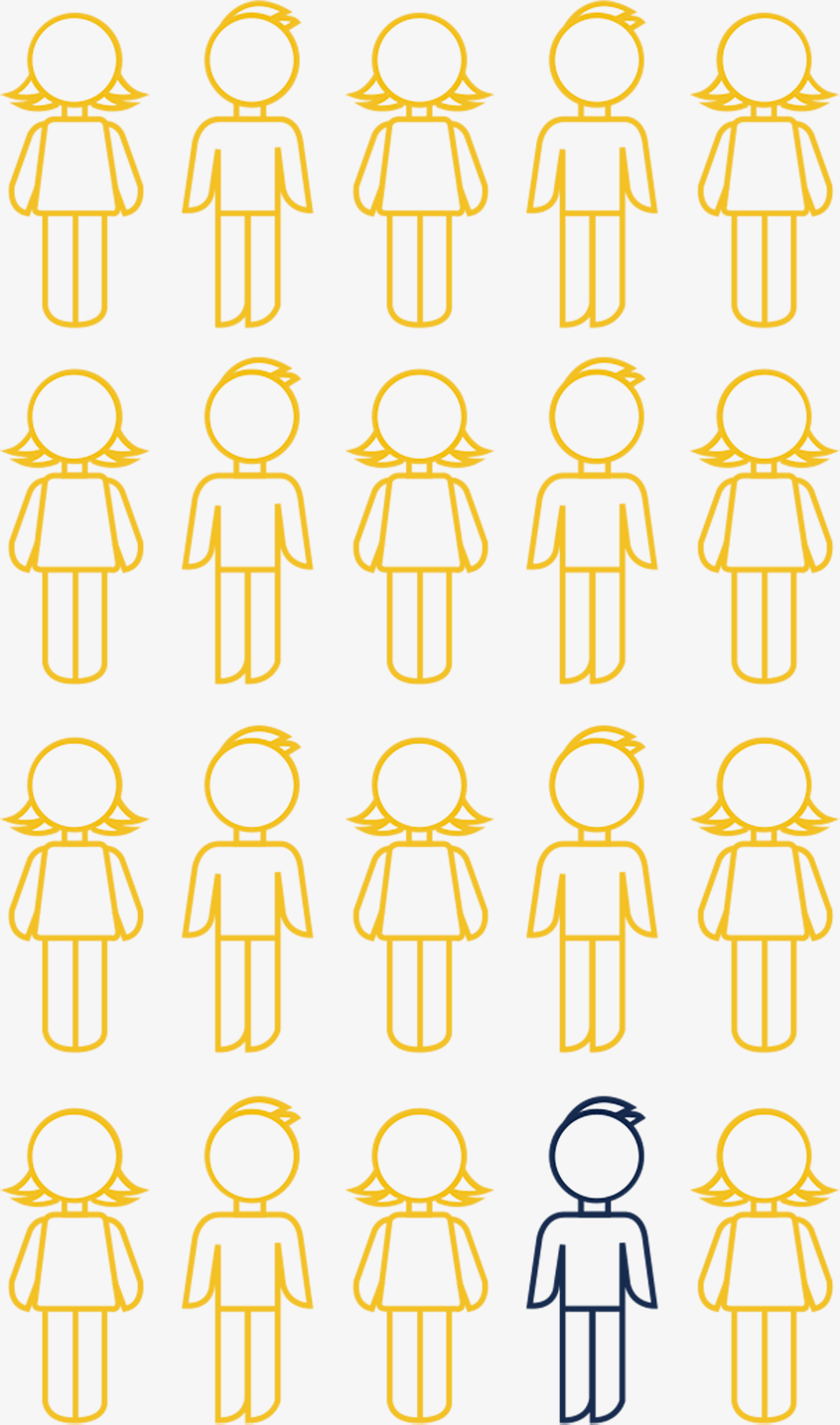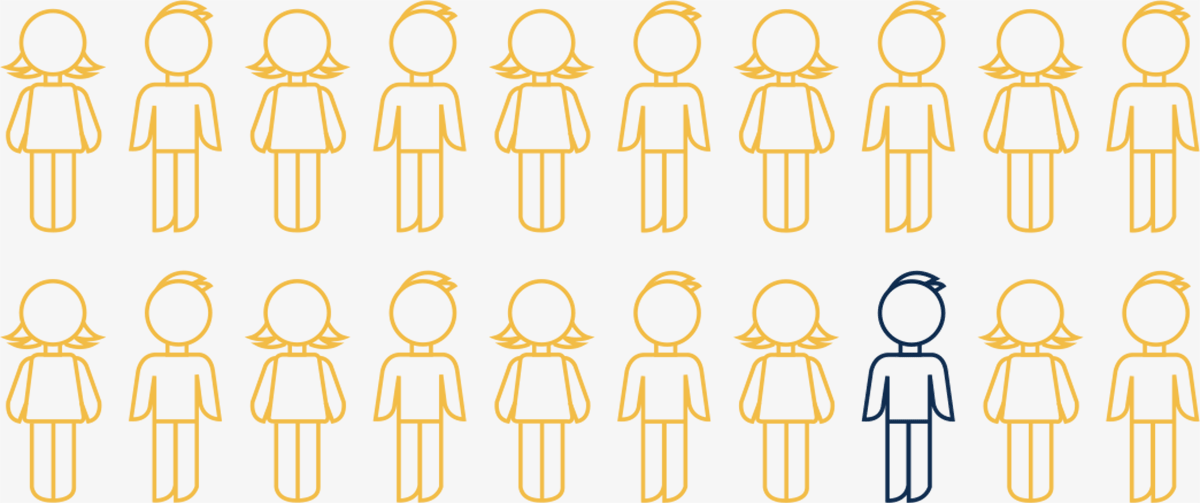 We're 96% sure that you'll love your new mattress
... with over a million customers served, surveys recorded that 96% happily benefited from better nights of sleep on their Warren Evans mattress
Our quality is that good that our free return & refund rate is 4% and historically under 2% enquiries recieved regarding all of our mattresses whilst under guarantee
Built to last...

What Our Customers Say
Tim L
Warren Evans came high-recommended from a close friend, who recently purchase a bed from them. I started off thinking I knew what I wanted and made my decisions quickly and easily following a visit to the company's easy-to-navigate and informative website. I was feeling quite thrilled with my decision – especially to be buying a reasonably-priced, high-quality product from a local family-run business. 24 hours later and following a phone conversation with Gul at the end of a hectic day, I came out with a more appropriate bed and mattress, so was doubly-thrilled. All communication and support was first rate from the moment I submitted my late-night enquiry – a sale was about to begin the next day and I didn't want to miss it. Even though it must have been hectic at the store, Gul and the customer support team couldn't have been attentive to my needs and situation. This might have been my best and most satisfying internet retail experience ever. Five stars!
Anna C
I had a positive experience with Warren Evans although the mattress didn't end up being for me. I ordered the Organic 5000 mattress, which was 'medium firm' but I found it far too firm for me – my weight is around 9 stone and i'm a side sleeper so less firm mattresses are better for me. I also got a bit hot with the wool – I've since found I'm better with hemp/cotton (but this is more of a personal preference). The mattress was very well made and Warren Evans customer service was great. Returning the mattress was very easy. Also, I have a chemical sensitivity and so chemical smells make me feel ill, but I had no problem with this mattress.
CM
Amazing company! I bought the king size Sunday bed in 2009 . The frame is still perfect we love it. In September 2021 I ordered the organic 6000 mattress as I was very pregnant and it was time for a fresh mattress. We found it slightly too firm so opted for the Warren evans organic 5000. They were brilliant in swapping over. No trouble at all and the delivery guys so brilliant. We still love our mattress. Ironically the day they came to swap I had a brilliant sleep! So would have loved the 6000 as well. My partner loves it too. If you are after a pillow and side sleeper we love the fine bedding company boutique silk. One is enough!
Austin Watts
My name is Austin Watts and I just started using the 5000 organic mattress last fall. It has been life changing for me! I am going through school and the stress of studying in the dorms were exemplified with terrible sleep I had with my dorm provided mattress. But since using your product I have enjoyed significantly better and longer sleep. My ability to focus in class and write my assignments have drastically improved due to your 5000 organic mattress. I am grateful for the service you provided and will definitely be looking for future mattresses to purchase for myself in the future.
Fiona H
Excellent service from Merve, Gul, Michael and the team. Was able to book to go to the showroom off the North Circular to try mattresses, no hassle, able to take our time. Smooth delivery to the rooms of our choice (they use an in-house delivery team) and took the old mattresses away for no charge. Very pleased with the quality of our new mattresses x3.
SV from Herefordshire
When ordering our mattress we were helped through the process by a very friendly, polite and informative person. Since then, communication has been very good and we await the arrival of our mattress with confidence.
Ellie T
The best money I've ever spent. Having had insomnia for many years, the bed and exceptionally comfortable mattress have made so much difference.
Ian Fitzwilliam
Your supply of our beds has been exemplary and the beds are unbelievably good.
AO
Unbelievable comfortable mattress. It is quite thick/high. Love it.
8,925 Trustpilot reviews
83% Excellent
9% Great
4% Average
2% Poor
Bad 2%
Google rated 4.8 out of 5
"Excellent beds & mattresses, service and delivery."
"All the staff were most helpful and the quality of the beds is excellent."
"Wonderful customer service to help us find the right bed for our mattress."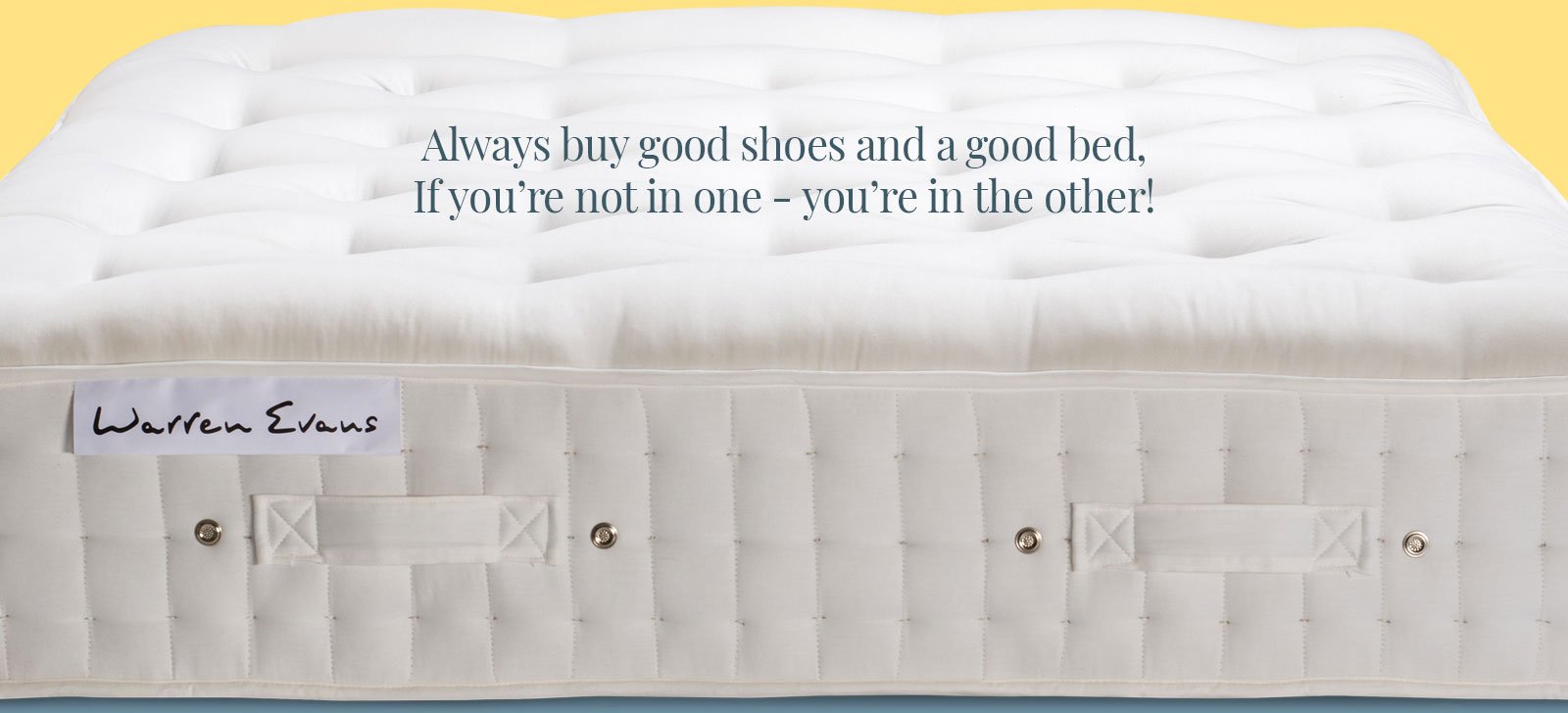 Sign up for sleep tips, offers and more