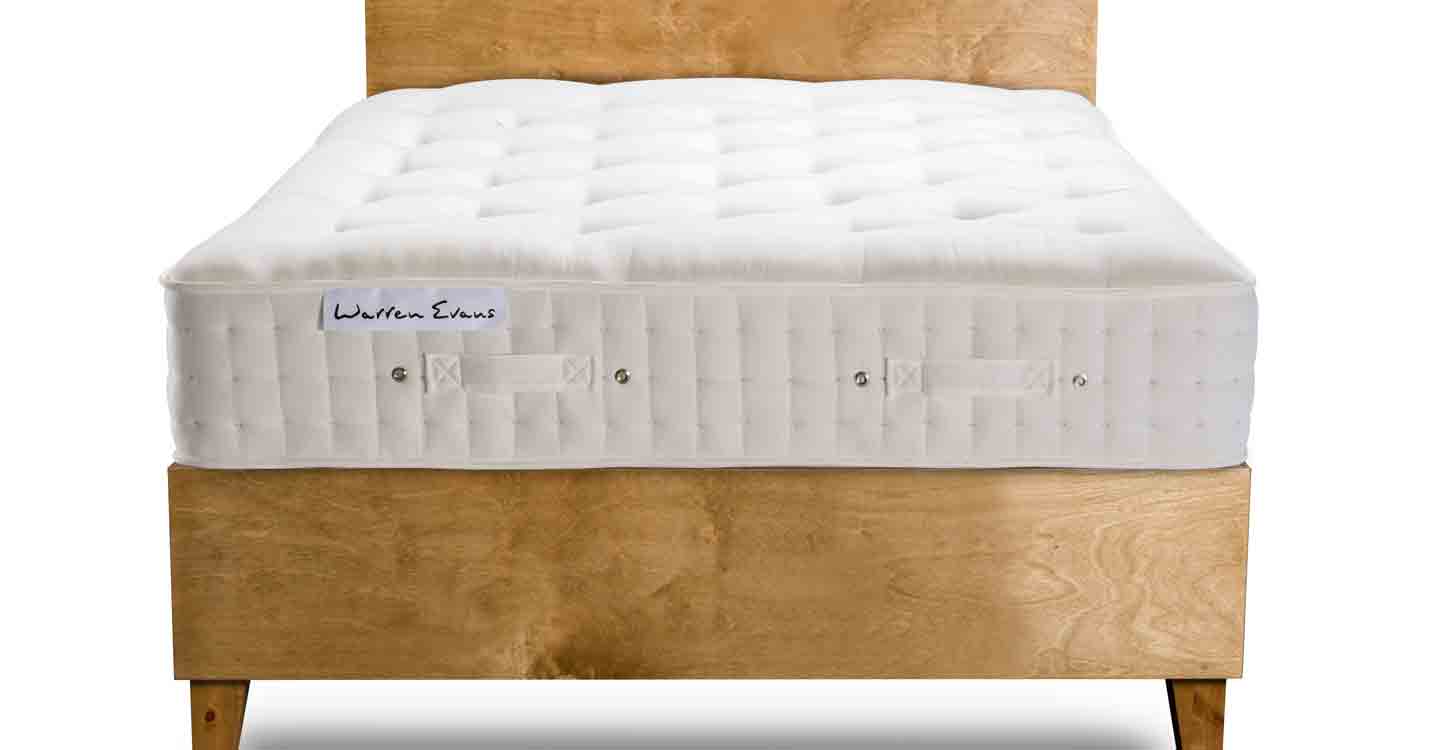 Organic 14,000
This is our top of the range mattress. It offers sumptuous comfort and superb support with 14,000 springs and layers of organic wool fillers. We worked tirelessly to design in exceptional comfort without compromising firm support.
The thickness of each woollen sleeping layer and the combination of the advanced micro spring layers adapts from the surface to the core of this mattress. The organic wool fillers contain lanolin, which makes them naturally resilient and resistant to dust mites, making it hypoallergenic. A central core of 2,000 pocket springs provides firm support, which is cushioned by the layers of mini pocket springs that support your back, shoulders and bum - no matter what your preferred sleeping position or partner!
Many natural mattresses contain layers of glue or latex foam, along with added fillers that are man-made – we don't do that. With a 100% Egyptian cotton cover and natural fire retardants, there's no nasties to spoil its truly natural beauty. This mattress will feel great, year after year.
With wool tufts and hand side stitching, along with 16 air vents, 8 handles*, this mattress is also double sided so that you can flip it over every now and then so that it will last longer.
*8 and 4 on a single.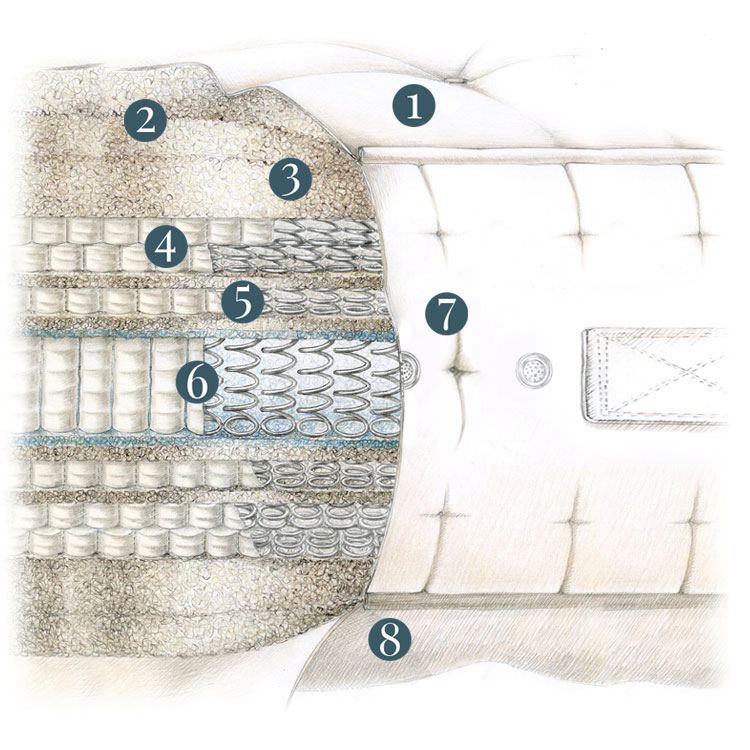 Natural 100% Egyptian cotton cover, no nasty FR chemicals
1000 GSM 100% certified organic wool sleep layers
Extra under layer of 1000 GSM 100% certified organic wool
8000 micro pocket springs for added comfort and breathability with 1200 GSM 100% natural wool support layer
4000 micro pocket balancing springs with 2400 GSM 100% natural wool auxiliary support base layer
A top of the line 2000 individual pocket spring Core support unit
16 Air vents for breathability (8 on single) 8 handles for easy maintenance (4 on a single)
Double sided and hand tufted for durability and lasting comfort, with 3 rows of hand side stitching for ultimate shape retention and support
What Our Customers Say
4 Mar 2019
Liana
My mattress is so supportive and unbelievably comfortable. I sleep like a baby and it has really helped my bad back that was caused by my old mattress. Now I love going to bed!
3 Mar 2019
Lucas
Simply Amazing! I struggled with shoulder pain and being a big guy it wasn't easy to find a mattress to suit. It's very supportive, but comfortable in all the right places. I'm so pleased with my purchase.
3 Mar 2019
Mrs A
I always struggled to get comfortable in bed. My partner prefers firmer mattresses to get adequate support but they were never comfy enough for me and pressed on my hips. I moved around a lot switching from one position to the next. But not anymore! This mattress really is the perfect option for everyone. My partner is happy and i never slept better. Which ever position i go to sleep in, i wake up in and I wake up refreshed.
...a perfect mattress for everyone
British

Direct

Independent

Simple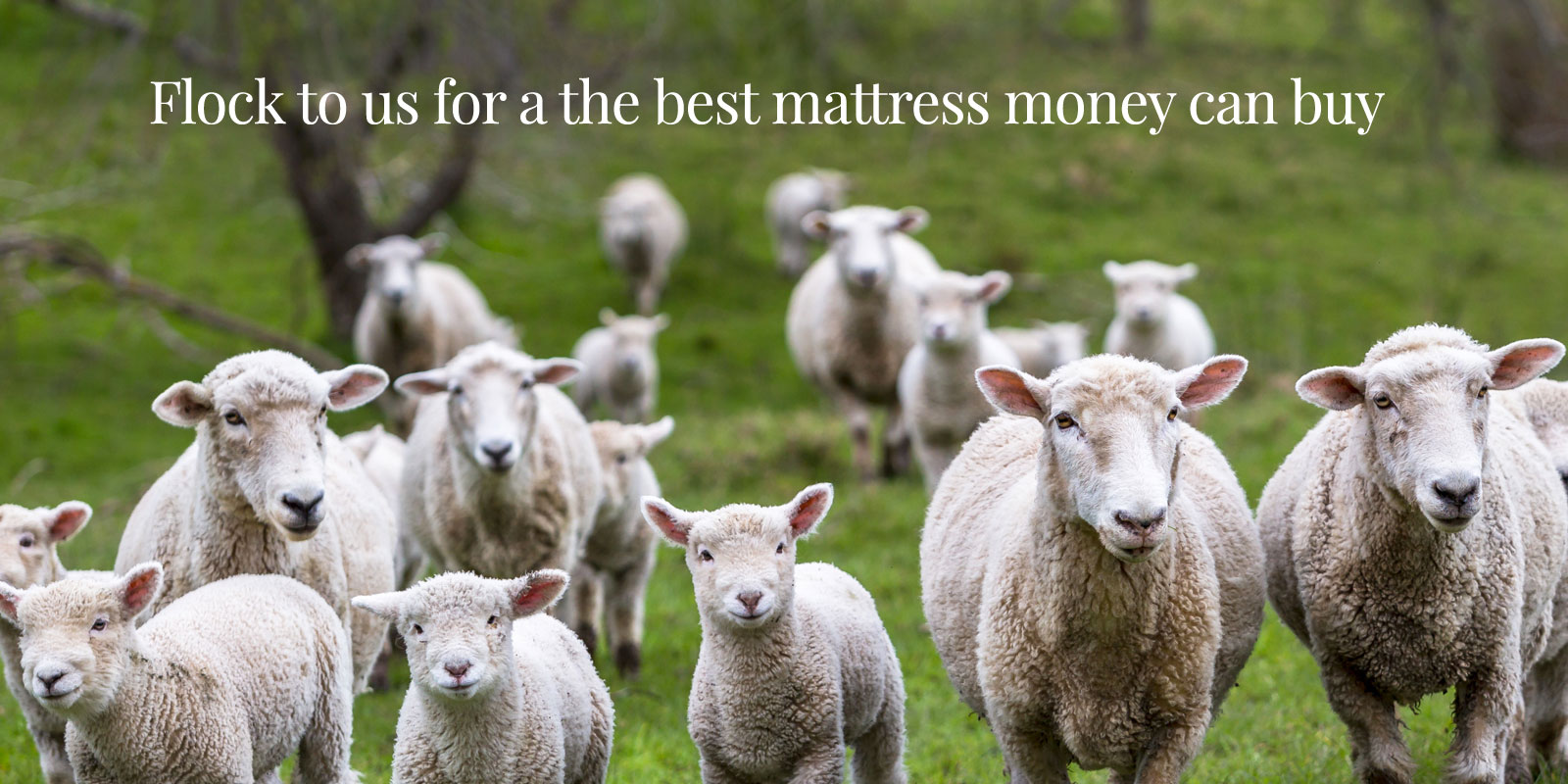 Sign up for sleep tips, offers and more