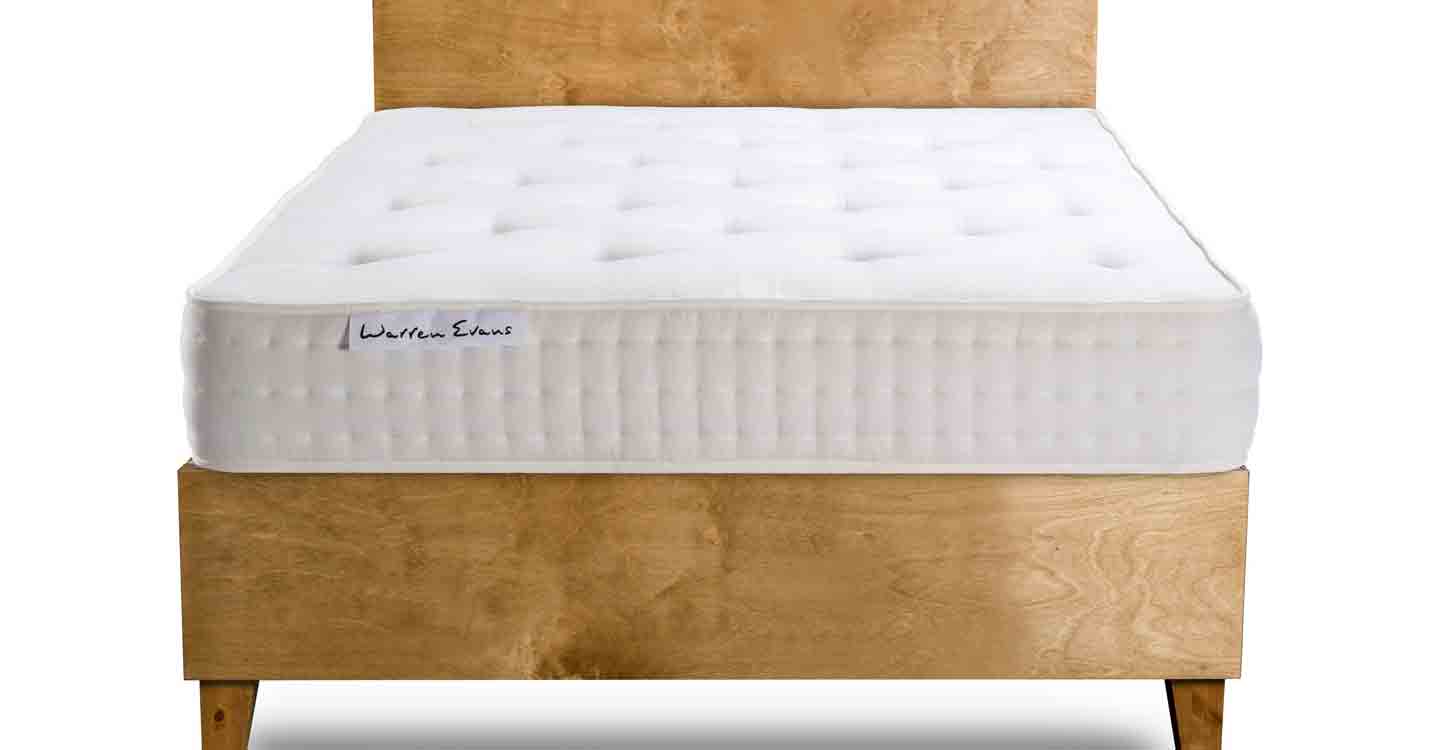 Cotton 1000
This is a good no-nonsense pocket spring mattress at a great price. It's handmade using the best of modern technology for the fillers and a firm pocket spring base unit.
The big difference here is, the introduction of a quality 1000 pocket spring unit. This creates a responsive base for support, that really follows your contours and prevents roll together between sleeping partners for an undisturbed night's sleep.
The cover is 100% Egyptian cotton with natural fire retardants and no nasties. The mattress is filled with a hypoallergenic aerated polyester pad and dual eco-insulator mattress pads. These woven pads are made from 70% recycled plastic bottles, keeping 350 of them out of landfill (on average). We use woven pads because they breathe well, wick away moisture and regulate temperature almost as well as wool, which is why we never use foam or latex.
We also add 16 air vents for extra ventilation and 4 handles for easy handling. It's double sided, so flip it over every now and then for a new mattress feel and to allow the fillers to relax and rebound, prolonging its life.
You don't have to compromise between price and a good night's sleep.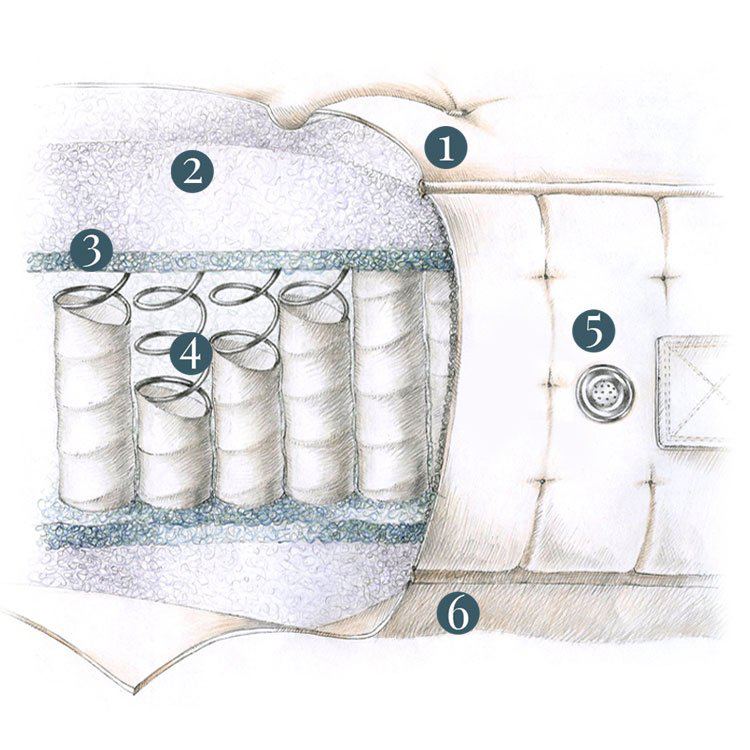 Natural cotton cover, 100% Egyptian cotton, no nasty FR chemicals & traditional tufted finish for durability
1800 GSM recycled polyester fibre comfort layer
Dual eco-insulator pad
Quality 1000 individual pocket spring core support layer
16 air vents (8 on a single) for temperature control and 4 handles on double mattresses for easy maintenance
Double sided for lasting comfort and durability, with 3 rows of side stitching for shape retention
What Our Customers Say
2 Mar 2019
Lydia
I have 4 children and have had to change their matressess many times, which has been costly ! Getting good mattresses is not as easy as you think, I can tell that the Warren Evans mattresses are far more superior than previous mattresses I have purchased. They are superbly made and finished to a high standard, extremely comfortable and I can tell that they are going to last for many years. My children sleep much better which has really improved their mood throughout the day.
1 Mar 2019
Taran
I suffer with back pain which can interfere with my sleep, since using my new mattress my sleep has improved and my back has actually not been as painful. I would recommend this mattress, it is visually appealing, very comfortable allowing for a good nights sleep. The whole experience has been excellent.
1 Mar 2019
Kathy R
Yes! We can recommend the mattress type as the independent springs mean much less (almost none at all) disturbed sleep due to partners moving around. We can also recommend going for a bigger size bed as the extra bit of space means we have more room to feel comfortable without invading each others space - bliss!
...a perfect mattress for everyone
British

Direct

Independent

Simple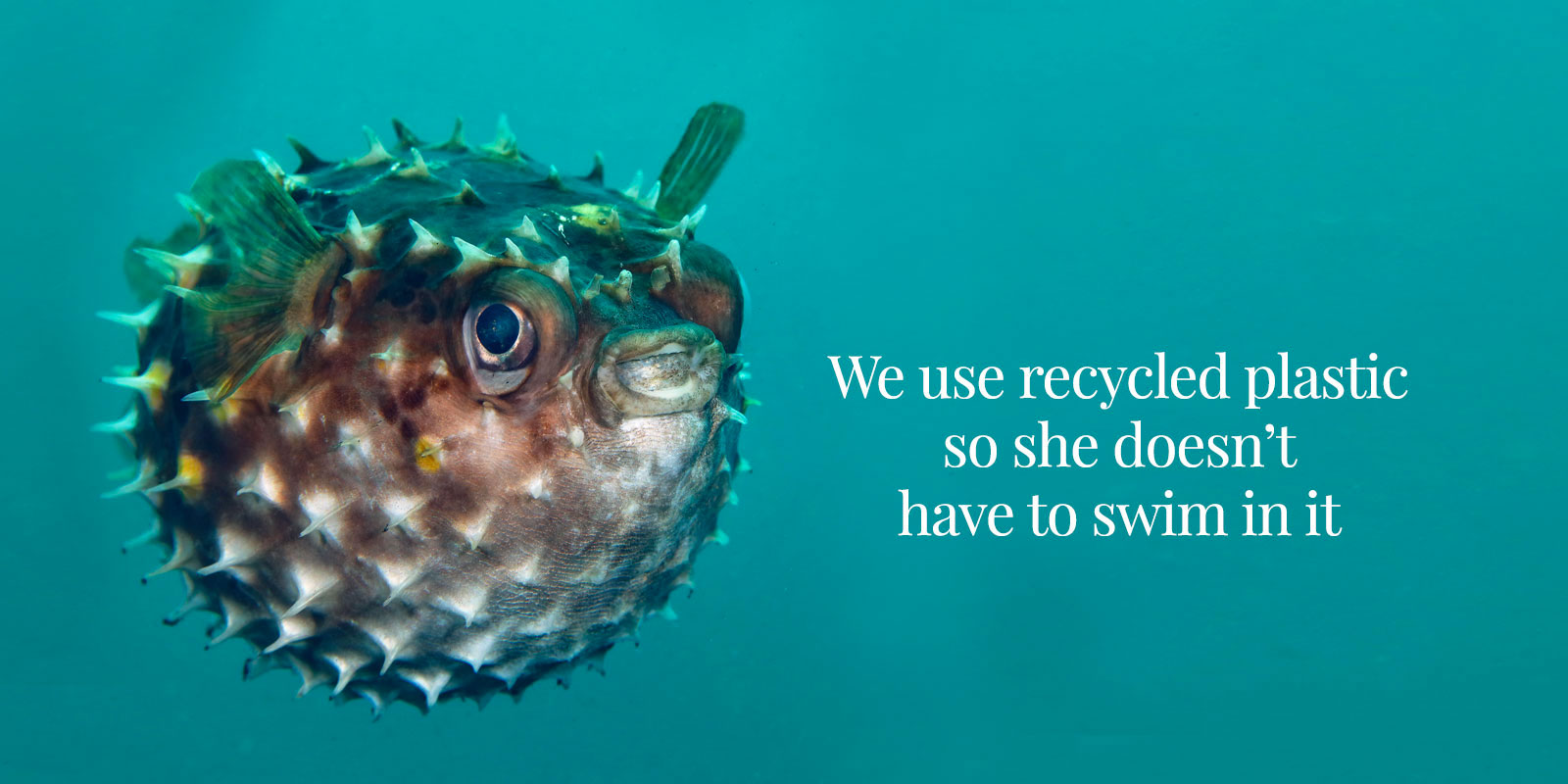 Sign up for sleep tips, offers and more