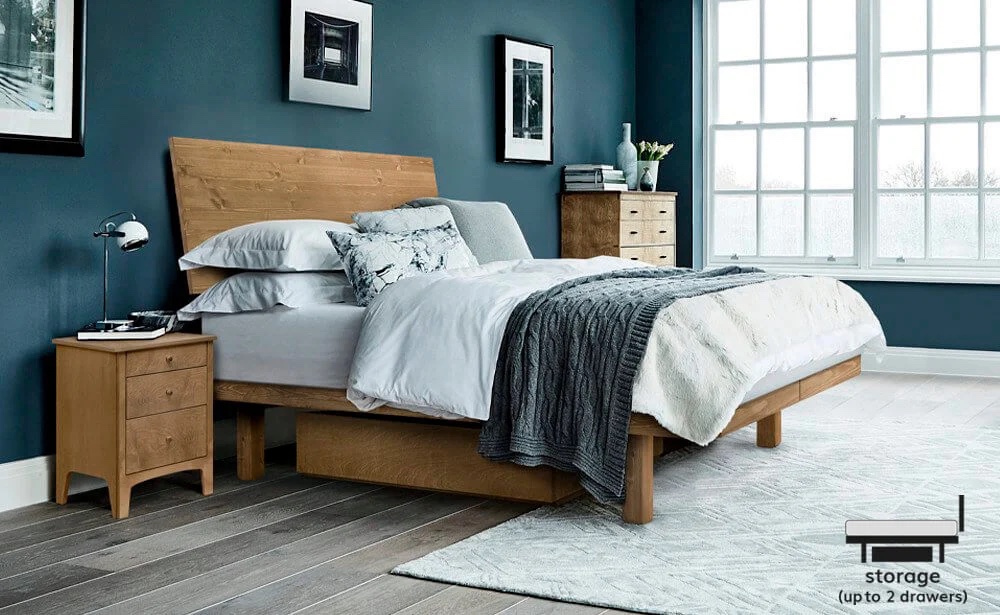 7 tips to reclaim your bedroom space
15 September 2022
1. Cut the clutter
All of us have certain items that bring us memories – our own sentimental life memorabilia. But sometimes we also keep things we do not need "just in case". The KonMari Method is a good, easy, and cheap way to declutter your bedroom and reclaim your space.
Once you are committed to tidying up, Marie Kondo suggests you start by discarding items you do not need and focus on what you want to keep.
Always bear in mind you need to tidy your belongings by these categories: clothes, books, papers, miscellany, and sentimental items instead of by location. It is important to do so in this order and to only keep whatever sparks joy!
2. Space-saving beds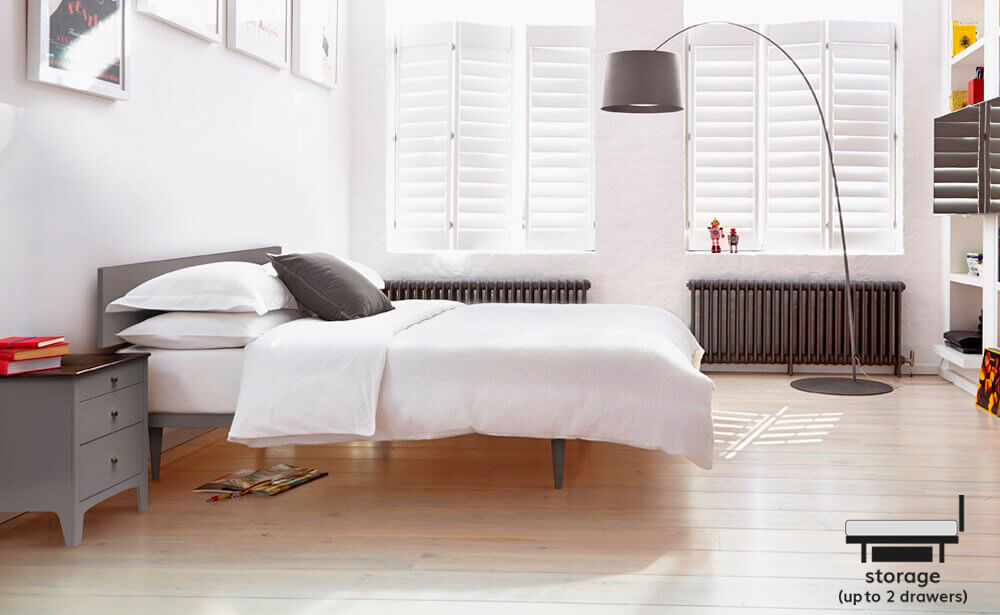 Our space saving beds are designed to help you get the most out of your available space. You can get a larger mattress size while retaining a breezy minimalist look. With the legs tucked underneath the frame and no protruding corners, you save extra space and keep them out of the way of your knees and toes.
Our space saving beds are ergonomically designed and crafted using traditional carpentry methods to ensure they are sturdy and stylish – that is, your own style. You can decide between an array of wood and paint finishes and even upholstered headboards.
3. Underbed storage
Our customisable underbed drawers can hold up to 60kg evenly spread and, just like our beds, they can go in any colour to match your bedframe! They are an excellent addition to a space-saving bed.
4. Light and cool colours
Light and cool colours can make your bedroom look bigger and brighter. Light and bright walls are more reflective, making a space feel open and airy. Whites, creams, pastels and light colours will make the space look bigger. Cool colours, also known as recessive tones – as they appear to move back when you look at them – have the same effect. The same goes with light and cool coloured furniture, as it will help maximise the natural light's effect.
Keep in mind a monochromatic colour scheme with different shades of the same colour or even colours that are beside each other on the colour wheel, which are from a similar colour range.
5. Mirrors
Mirrors reflect light and, as we have established, light makes rooms look bigger. Hanging a few mirrors up or even leaning them against your wall if you cannot drill, will make your room look instantly bigger!
6. Hang your drapes higher
It is an easy trick. This optical illusion will make your ceilings look higher and your room bigger.
7. Leave a white space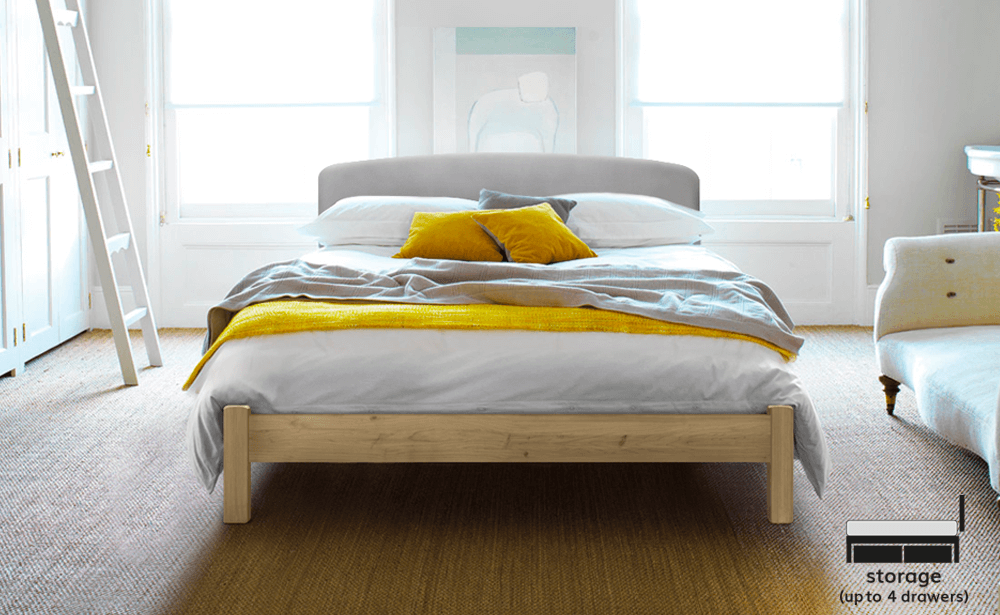 Traditionally, a "white space" is an unprinted area of a piece of printing, as of a poster or newspaper page. In architecture, a white space is a place where nothing sits; where there is no furniture nor décor.
White spaces will make your room feel larger, calmer, and more balanced.
← Back to Blog
Observer Ethical Awards Presented by Lucy Siegle & Colin Firth
David Attenborough Lifetime achievement award
Warren Evans Best ethical retailer
9,000+ Trustpilot reviews
Google rated 4.9 out of 5
"Excellent beds & mattresses, service and delivery."
"All the staff were most helpful and the quality of the beds is excellent."
"Wonderful customer service to help us find the right bed for our mattress."
...a perfect sleep for everyone
Enter your email address to get updates